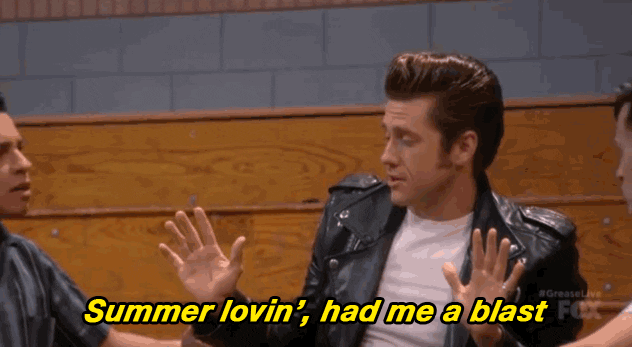 If you're reading this, you're probably getting ready for the event of the summer and you're no doubt looking for the best summer wedding menu.
(Of course, we are referring to your upcoming wedding) 
There are tons of great perks to having a summer wedding, so great choice!
Though, one of the greatest perks is the food. 
Each season comes with its different flavors.
And seeing as summer is often a productive month for agriculture, especially in Wine Country, you have tons of sweet and savory options to consider. 
Stay tuned for our picks for the Best Wine Country summer wedding menu. 
Best Summer Wedding Menu: General Tips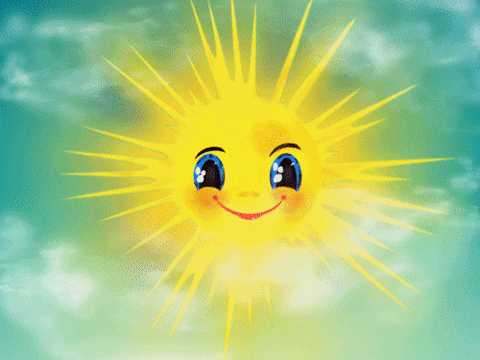 Before diving into some more specific suggestions, we think it's best to go over some short and sweet ground rules. 
Menu options and protocol will obviously change by the season, and here are a few good general tips to start planning the best summer wedding menu. 
Keep It Light
There's a good chance that with the heat, your guests won't want to eat food that's too rich. 
We think it's safer to go with lighter dishes, even for the main course. 
(We'll delve into some great "light" main courses later on). 
If your guests are still hungry, they always treat themselves to another serving. 
Keep it Cool 
Again, it'll be hot in the summertime, so your guests might not be in the mood for steaming hot meals. 
We recommend serving a wedding menu with dishes best served cold. 
Best Summer Wedding Menu: Appetizers
Let's start your wedding menu off with a bang!
These appetizers will surely get your guests' mouths to water and have them looking forward to the courses to come. . 
From fresh fruits to savory salads, here are some delicious appetizers for your Wine Country summer wedding. 
Prosciutto-Wrapped Melon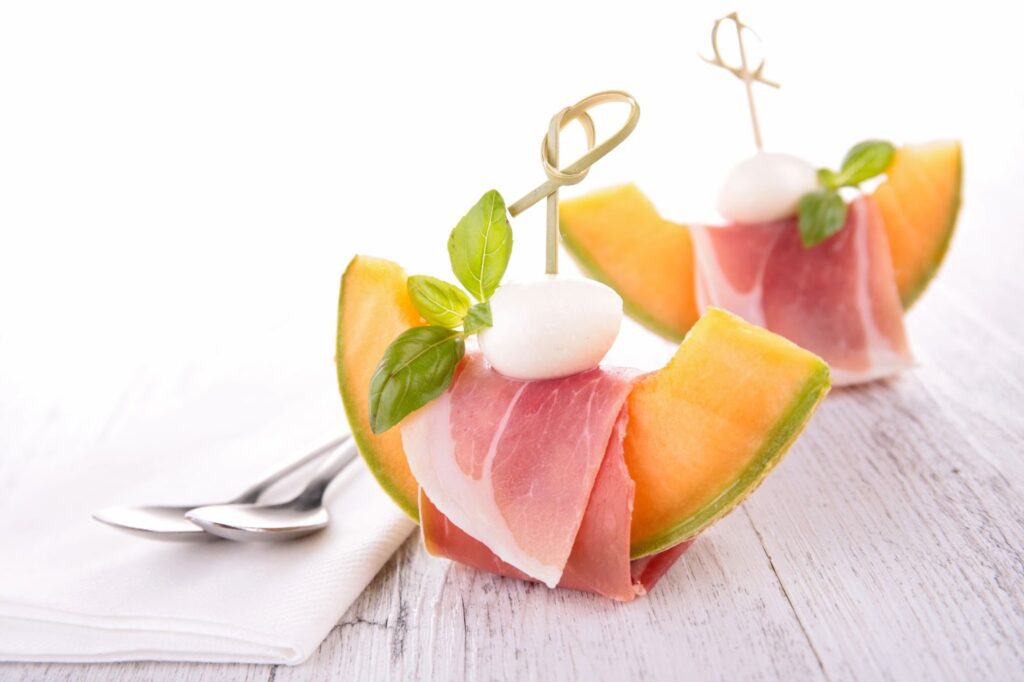 This refreshing appetizer option is equal parts sweet and savory. 
A serving of protein, a serving fruit. 
Pop these on some skewers and they're a totally easy dish to pass around during cocktail hour. 
Tartare
Tartare always makes for a luxurious and filling appetizer. 
Seafood is pretty appropriate for summertime, and salmon and tuna tartare are delicious served with some crackers.
If you're looking for some red meat, beef tartare works great with some fries. 
One Word: Caprese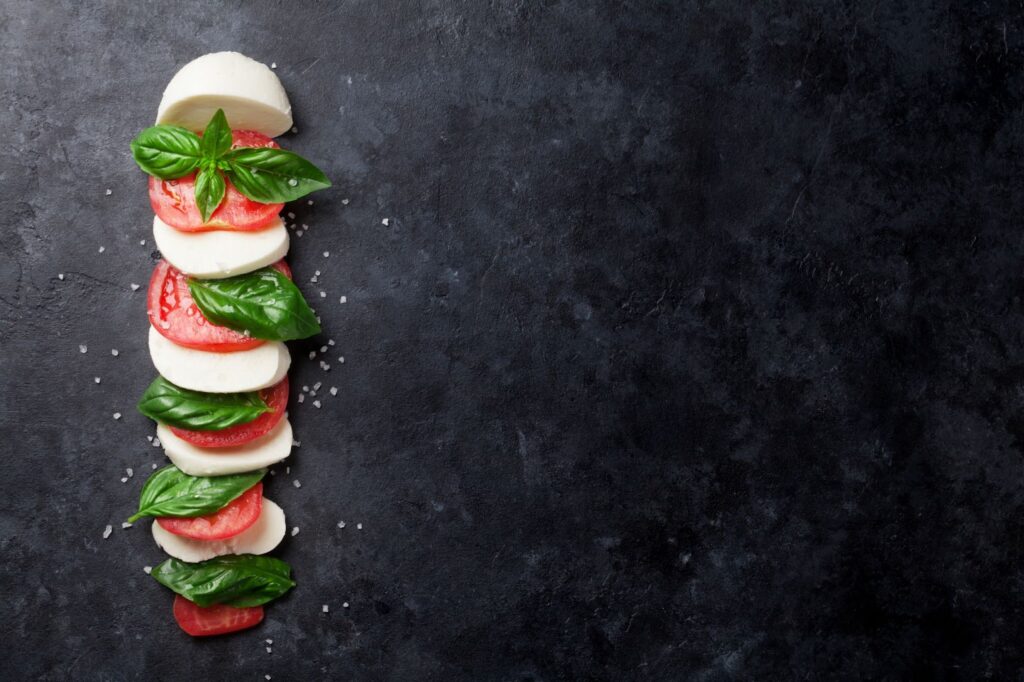 Nothing is more appropriate for summer time than fresh mozzarella, juicy tomatoes, and arugula. 
You can serve mini caprese salads, or you can put caprese on a skewer for a fun twist on the dish. 
Though light, it's a cornucopia of flavors. 
Gazpacho Shooters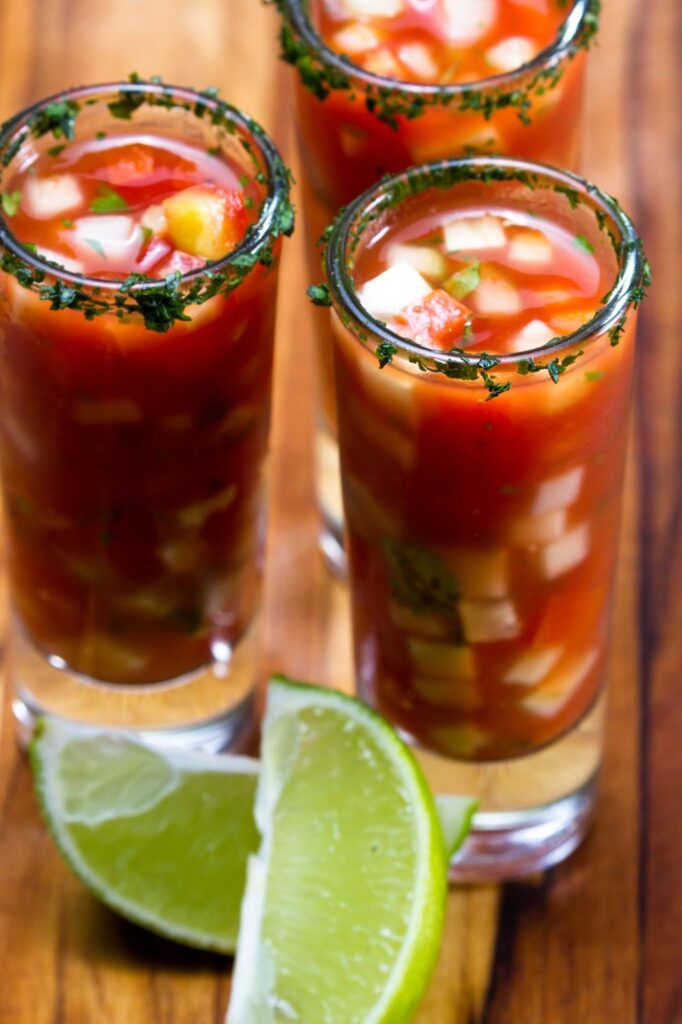 Who doesn't love a good tomato juice?
A hot plate of tomato soup does miracles when it's freezing cold outside. 
However, an equally tasty summer alternative is gazpacho. 
For a fun appetizer, put them in cups instead of soup and offer gazpacho "shots". 
Best Summer Wedding Menu: Main Courses
So, you've picked out your mouth watering appetizers. 
But remember that your appetizers are only setting the stage for the main courses to come. 
A main course is definitely meant to be more filling than an appetizer, but how can you still keep it light? 
Keep reading for some great main courses to include in your summer wedding. 
Sushi Bar
Sushi ticks many of the boxes for a great summer wedding menu item. 
It's a light meal that guests can serve as much or as little of as they like.
And it's a cold food that won't make your guests feel any hotter. 
Plus, from a decorator's perspective, sushi is pretty aesthetically pleasing and a sushi bar photographs great. 
Seafood Bar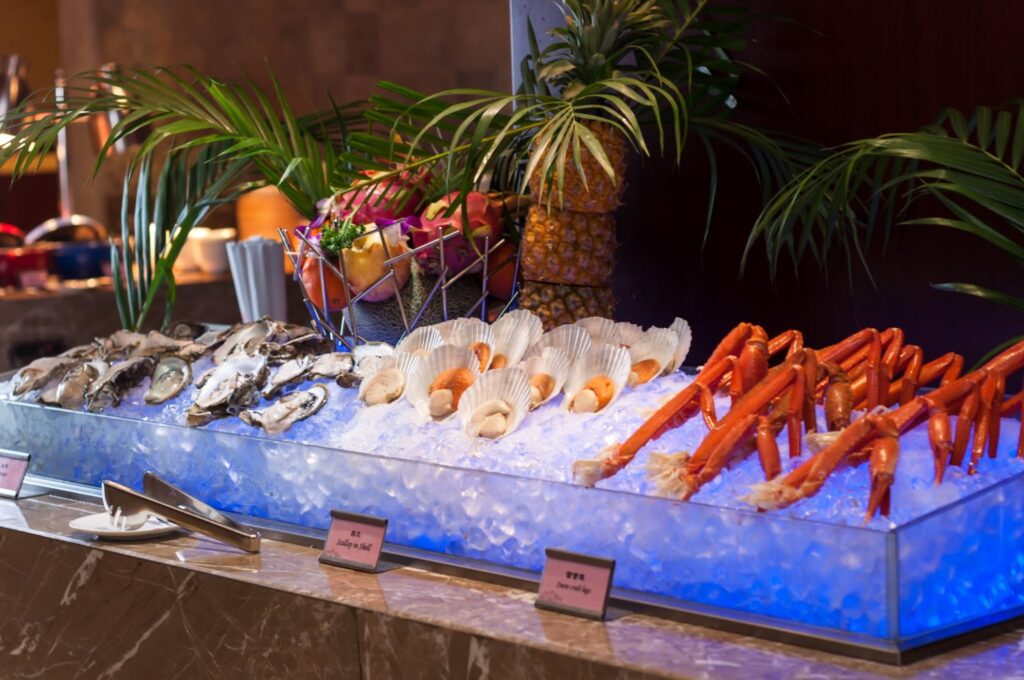 Is there anything more appropriate for summertime than some seafood?
You get a good serving of protein, so your guests will feel full. 
And again, oysters and shrimps are normally kept in ice, so ideal for the hot weather. 
Poke and Acai Bowls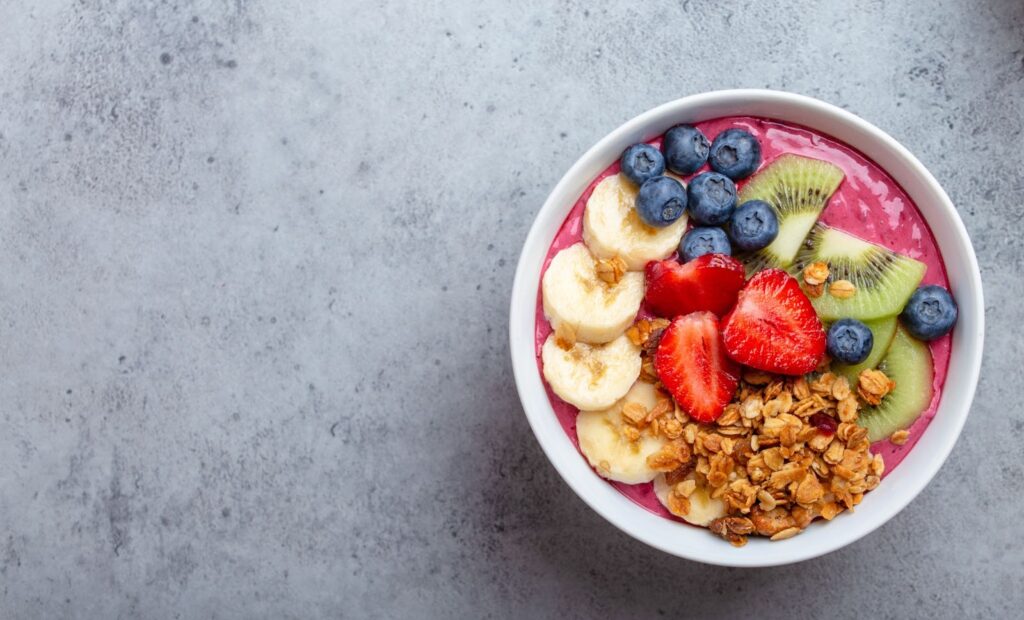 Trendy and tasty, bowls are an awesome and filling menu item your guests can make themselves.
Poke bowls have the same ingredients as sushi, just not the typical roll. 
And acai bowls are a frozen dish made of several kinds of fruit. 
You can serve just one, or you can serve both! 
Burgers and Hot Dogs
Here we have the one exception to the "no hot foods" summer rule. 
Because who among us hasn't had a burger or hot dog on a hot summer's day? 
They're a classic summertime food you can consider serving if you're having a more low-key reception. 
Burgers and hot dogs might be an even better idea for a nighttime reception when the sun isn't shining down too hard on your guests. 
Pesto Pasta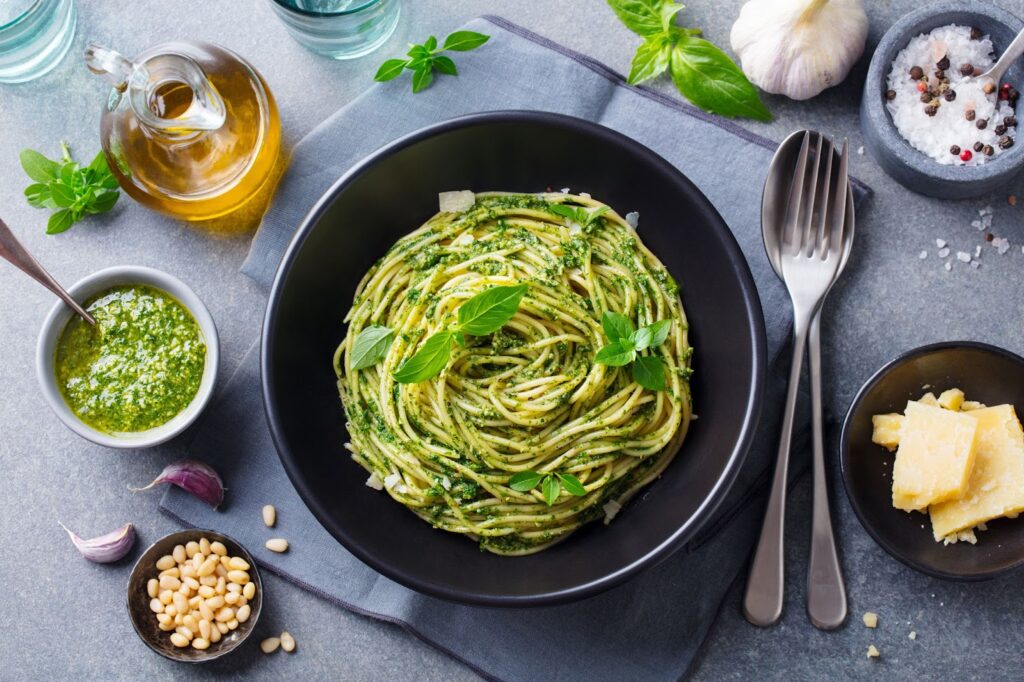 We know what you're thinking: a hot pasta with a heavy sauce might be too much for the summertime. 
But pasta is too yummy to ever give up, which is why we suggest going with a pesto dish. 
Pesto is significantly lighter than an Alfredo or carbonara, and it tastes just as great cold. 
Best Summer Wedding Menu: Desserts
No meal is complete without dessert, and we've got some 
As you probably might have guessed, we aren't going to recommend hot chocolate or fondue. 
But worry not, cold desserts are just as scrumptious. 
Ice Cream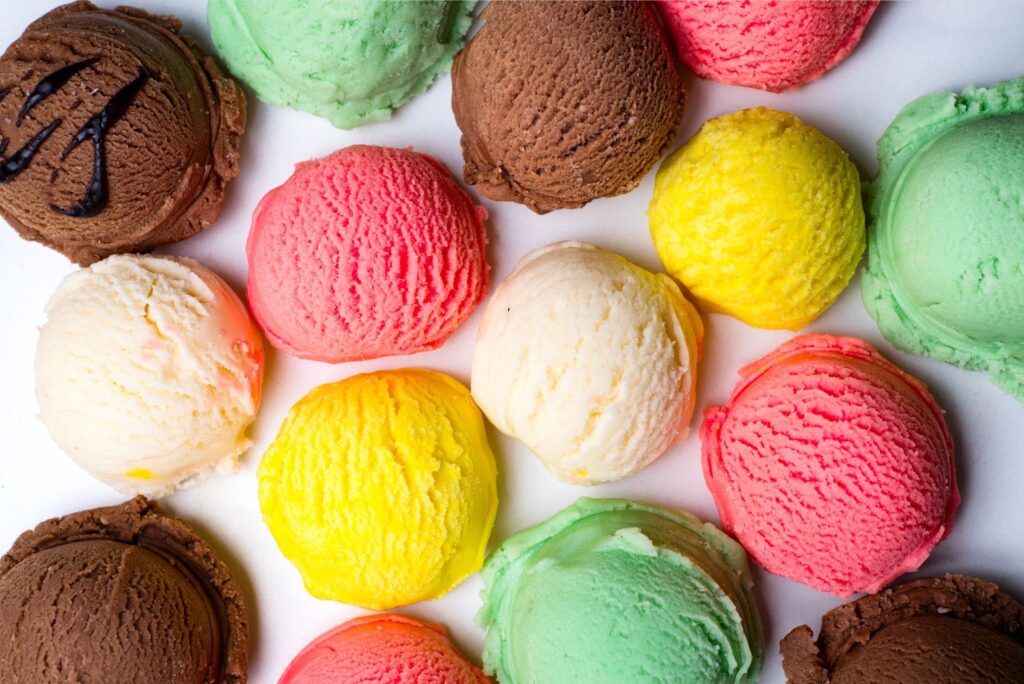 Arguably the most popular "cold dessert", you can never go wrong with ice cream. 
You can serve them in fun mini-cones, or even rent out an ice cream truck. 
Either way, this will surely be a favorite among your guests. 
Fruit Salad
Maybe you or some of your guests want dessert but don't have too much of a sweet tooth. 
That's totally OK, you can always serve a fruit salad! 
Fruit is sweet, light and refreshing. 
(Perfect for summer, by the way)
And it's a sweet treat for the guests who don't want something so sugary.
Frozen Key Lime Pie
Save the pumpkin and blueberry pies for the colder months. 
Summertime calls for a tangy key lime pie. 
What's more, they taste even better if you freeze them up and serve them as popsicles. 
It's a unique spin on pie that's perfect for your summer wedding menu. 
Best Summer Wedding Menu: Cocktails
Finally, we have a few fun surprises for your guests who are of a drinking age. 
A good cocktail helps loosen people up and get a good party atmosphere going. 
Plus, they can be absolutely delicious.
Aperol Spritz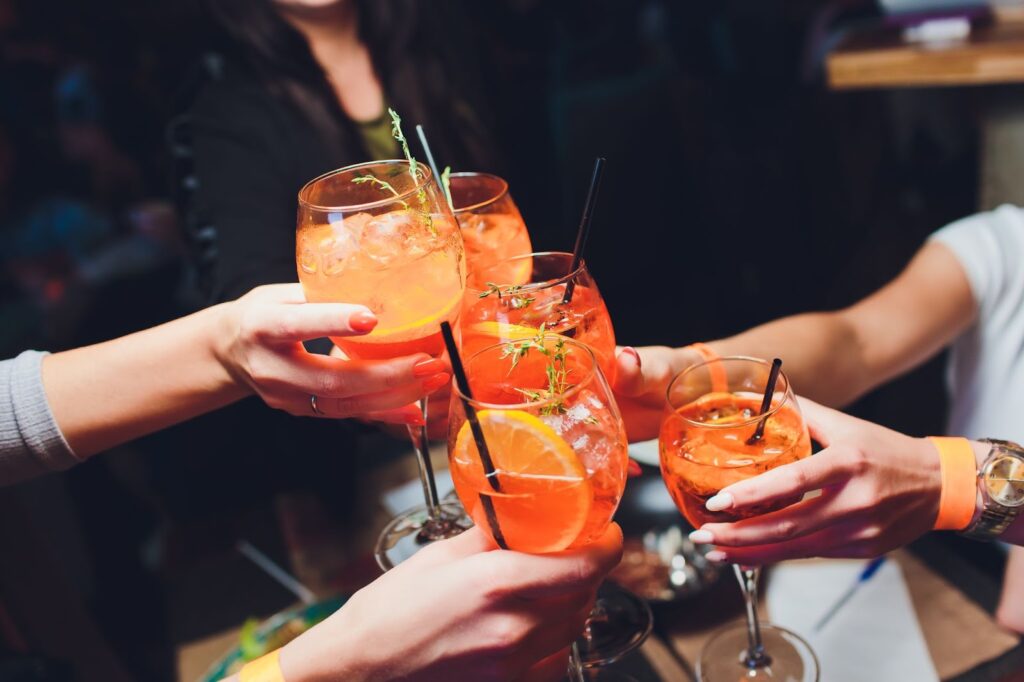 Come summertime in Europe, an Aperol Spritz is all the rage. 
This fizzy cocktail is made up of Aperol, sparkling wine, and orange soda. 
Citrus and bubbles are a match made in heaven. 
Piña Colada
We'd insert some joke here about getting caught in the rain, but we don't want any of that happening at your wedding reception. 
In any case, a piña colada is a classic summer drink that's certainly more on the sweeter side than the Aperol Spritz. 
And if you have any guests who are under 21 (or simply don't want to drink), it's easy to make a virgin. 
Sangria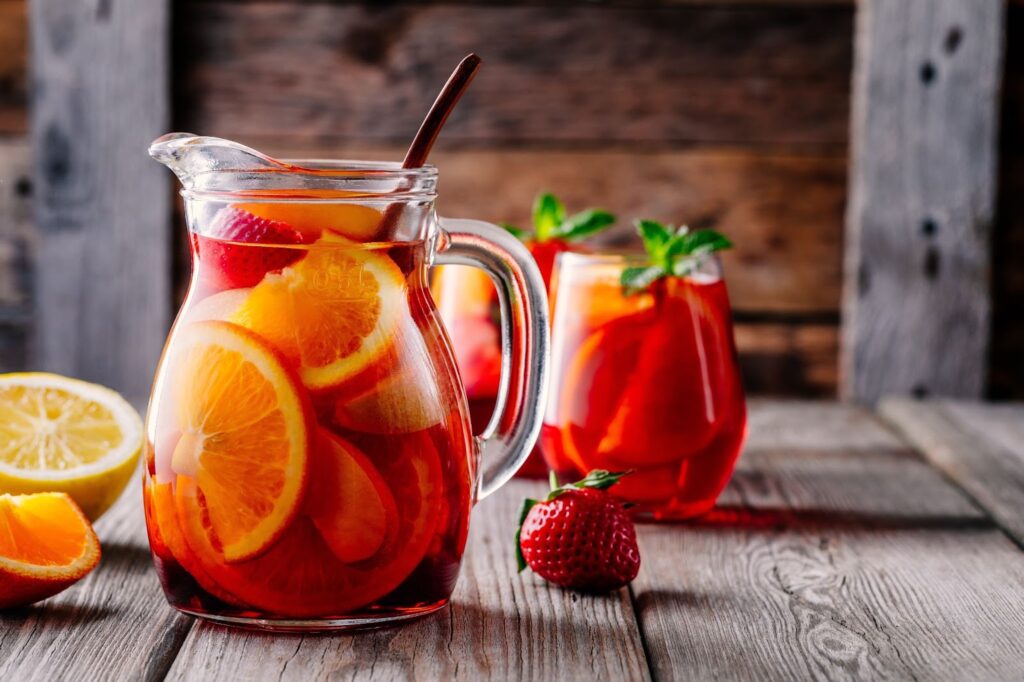 Originating from Spain and Portugal, sangria is basically fruit punch for grown ups. 
The drink is made from red wine fruit (either juiced or in whole form), and often a dash of liquor. 
The fruity flavors make it an excellent choice for summertime. 
And since you're getting married in Wine Country, you've got the best red wines to choose from to include in the cocktail.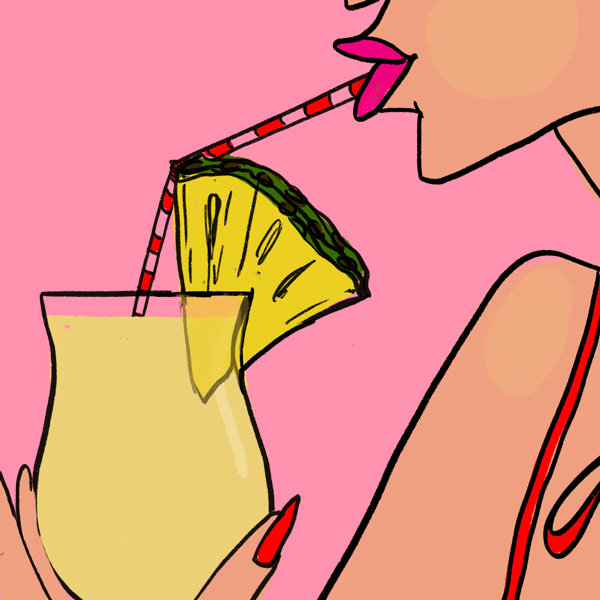 Final Thoughts 
Here are our suggestions for the best summer wedding menu, ranging from appetizers to cocktails. 
We hope some of our choices inspired your taste buds. 
Lucky for you, Wine Country isn't just known for its incredible drinks. 
You'll also get some of the most unique and scrumptious cuisine. 
At Milestone, we have all kinds culinary experts and connections in Wine Country, 
We hope we can help you come up with the dishes of your dreams.