Andrea and John 's elegant summer wedding was held on 5th August 2022 at Ross Priory in Alexandria, Scotland – a beautiful historic mansion nestled on the shores of Loch Lomond.
Having fallen in love on their first visit, thanks to the breathtaking location, views and stunning gothic architecture – the couple didn't think twice about reserving Ross Priory for their wedding day.
Andrea wore a chic Pronovias gown with a lace panel at the back and these lovely images were captured by our talented Love My Dress recommended photographers, The Gibsons. Enjoy!
Ross Priory
We both liked the idea of being close to the water in the Scottish countryside. When we first visited Ross Priory, we fell in love with the venue.
The views of the bank of the Loch Lomond and the beautiful gardens of this place were incredible. Also, the gothic architecture of the building itself was unbelievable. It was a no brainer for both of us.
Explore venues in our directorY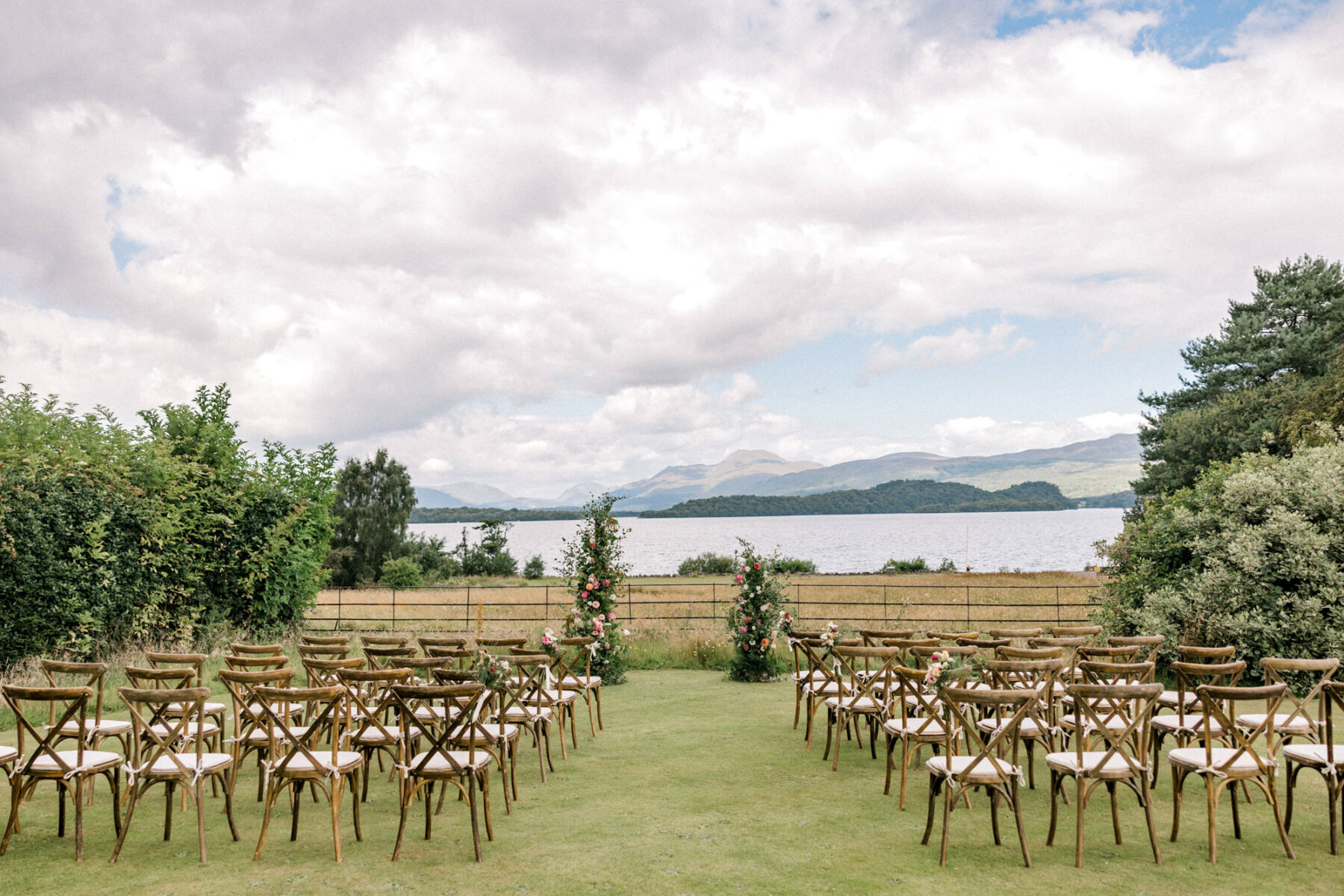 The Dress
I wore a Pronovias dress, from Pronovias in San Sebastian, Spain. I knew I wanted a Spanish designer wedding dress that was simple but also detailed at the same time. A mixture between classic and modern. I think the dress I picked from Pronovias Atelier (the name of the dress was "Ribel") combined all those elements.
As soon as I saw it in the catalogue, I wanted to try it on. It was an A-shape dress with a boat neckline which included a very delicate handmade lace in both the sleeves and back. The fabric was a reasonably heavy crepe with a long train that gave it a nice fluid motion.
View more Pronovias brides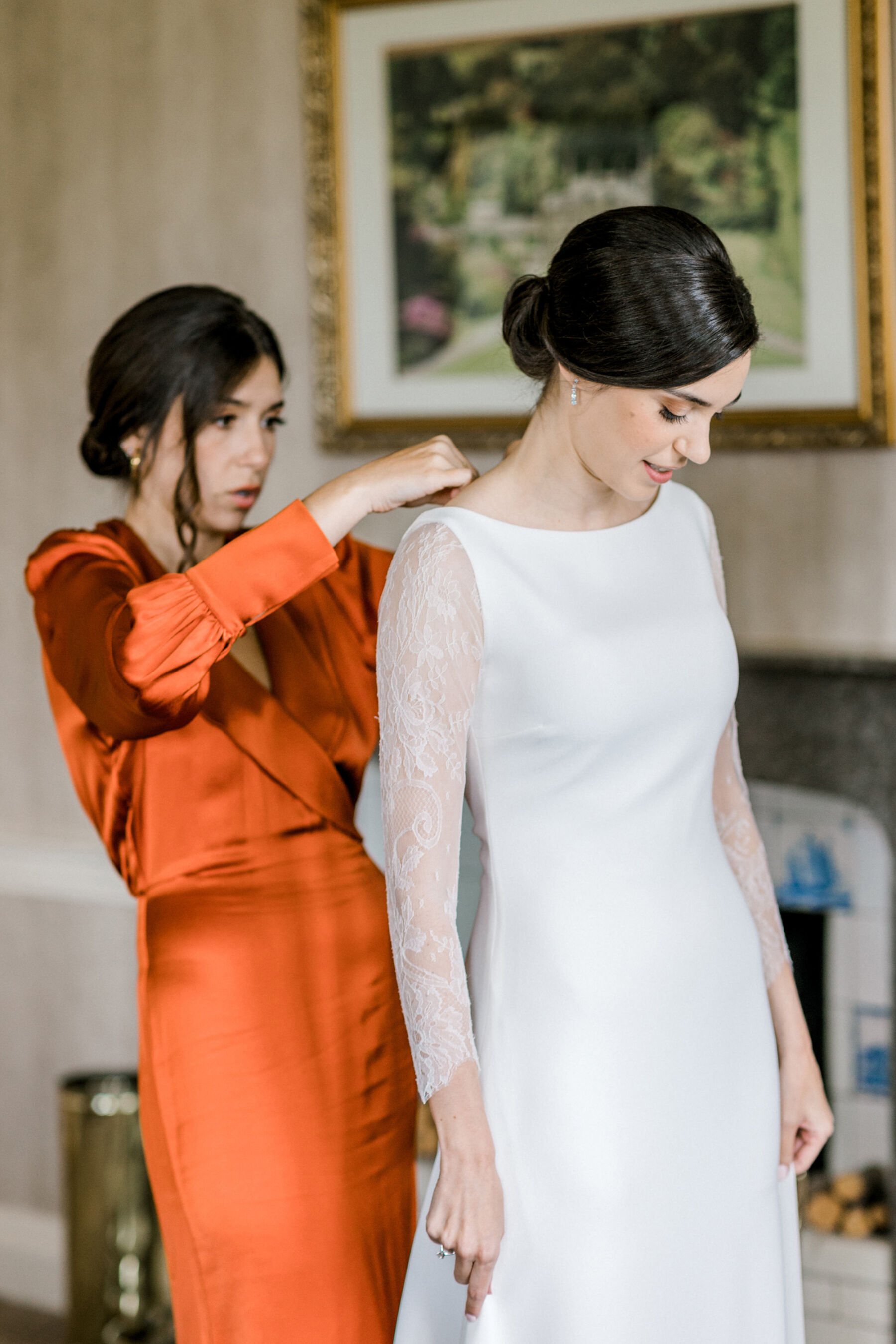 I wore a cathedral length silk tulle veil, also from Pronovias. My perfume was 'Hugo Boss BOSS The Scent For Her'. I find this perfume very feminine and sweet, which I love. Any my shoes were from Unisa.
John got me a pair of white gold blue topaz drop earrings from my favourite jewelry shop in Glasgow, Mr Harold & Son, as an early wedding gift that I wore for the day.
Flowers
Fiona of Bramble & Thyme and I met weeks before the event. I asked if I could bring along a friend of mine who loves flowers too. She invited us over to her cutting garden to discuss the floral arrangements.
We hired her for both of our weddings. She is a phenomenal florist who usually works with seasonal local grown flowers so instead of asking her which type of flowers we wanted, we discussed the colour scheme. We went for soft colours (ivory, peach, yellow) with a pop of brighter ones (pinks) which we thought it would look great for a summer wedding.
Photographer
We felt very lucky when The Gibsons Photographers confirmed their availability for our wedding date. Both Chantal and Scott are great. I had followed them on Instagram since we were engaged.
We loved their natural and yet bright aesthetic. They made us feel very comfortable on the day. Several friends had bad experiences with their wedding photographers, whereas for us, we cannot recommend ours enough. They were super friendly and patient. We got so many compliments for the pictures they took.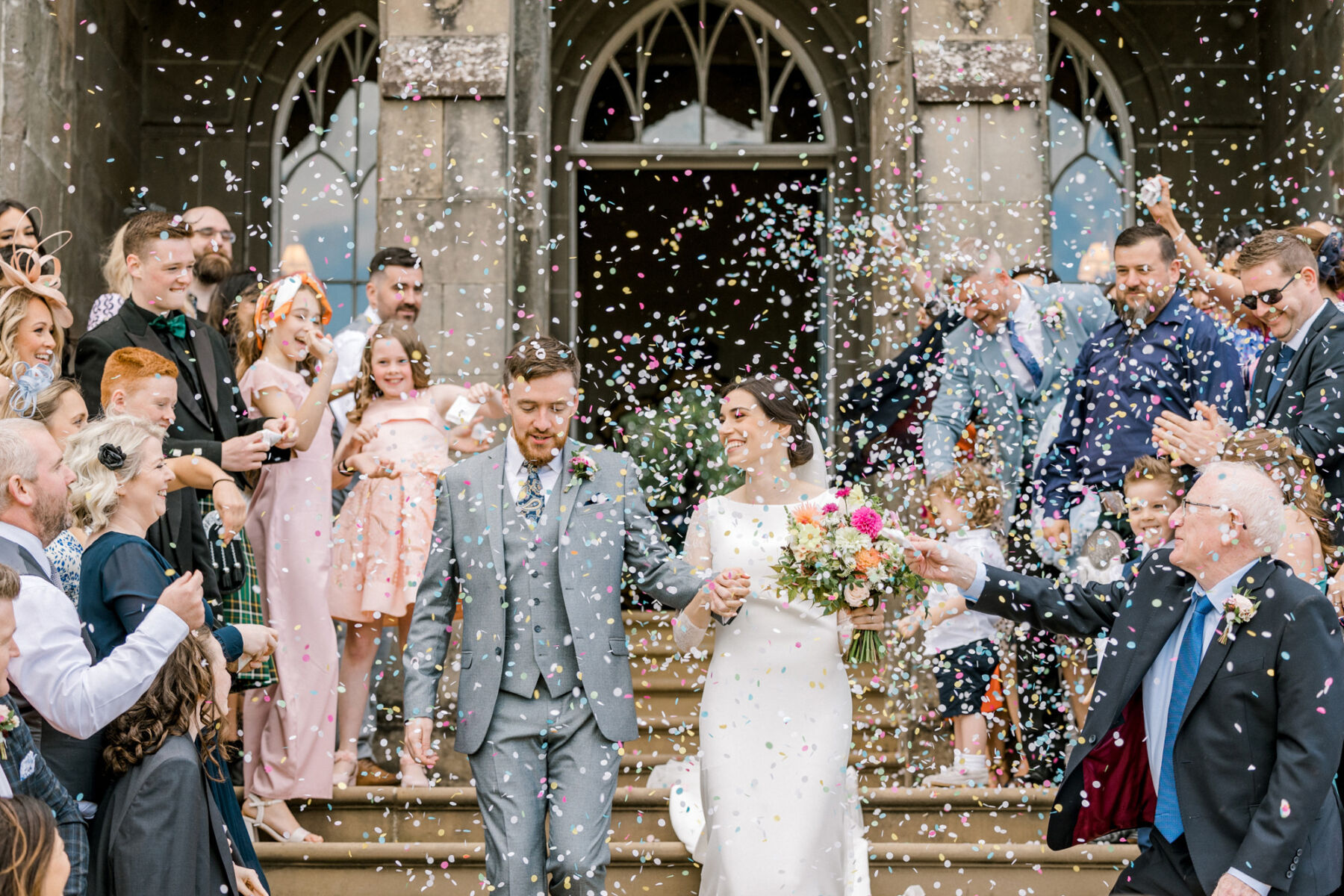 How They Met
I am originally from San Sebastian (Spain) and 7 years ago I came to Glasgow to study my masters degree. While studying, we met at a gig on a night out and we have been together since then. In 2019 we got engaged in Fuerteventura. John proposed in Spanish in the rooftop of the hotel with a beautiful sunset. It was perfect.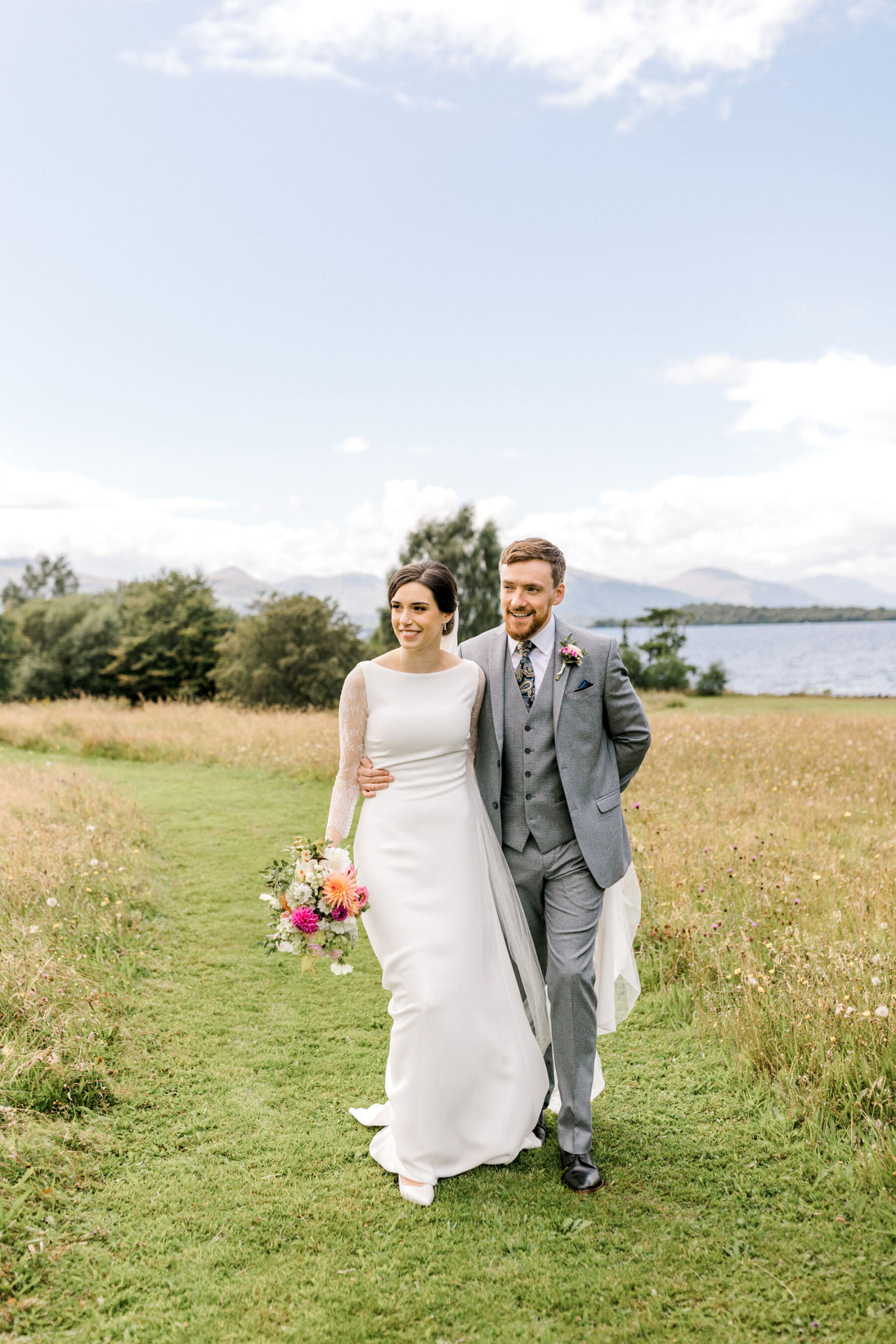 After having to postpone our original wedding date (July 2020), we decided to livestream our wedding and get legally married in March 2021 with my parents in law as only witnesses – due to the pandemic restrictions – and chose to celebrate with our loved ones day the next year once the restrictions were over. By doing this, it made everything much less stressful and it was great to be able to experience our special day twice!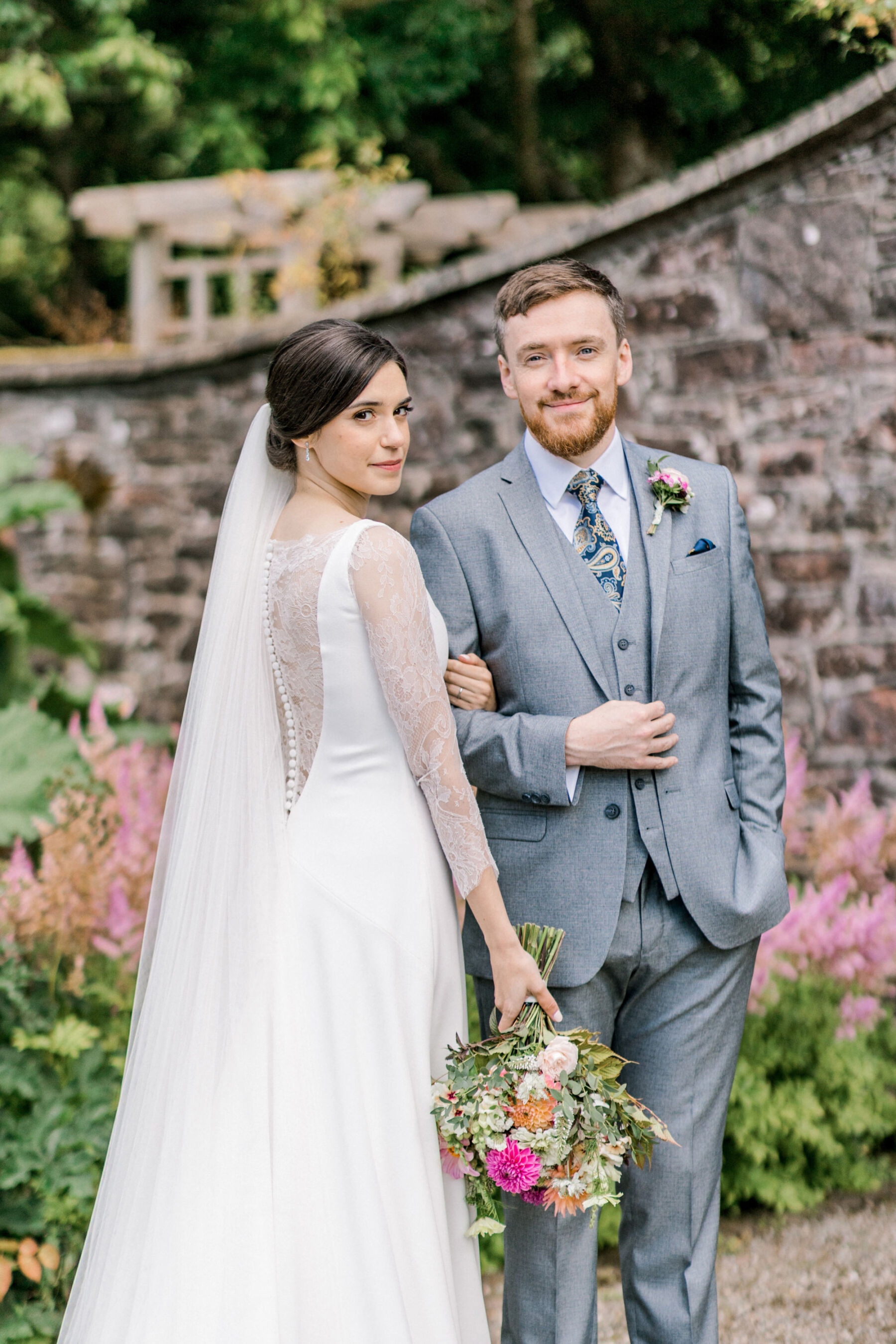 Bridesmaids
Each bridesmaid chose what they wanted to wear. Whatever made them feel more comfortable. My maid of honour wore a satin dress from Massimo Dutti Studio collection and my bridesmaids wore dresses from Trendydol.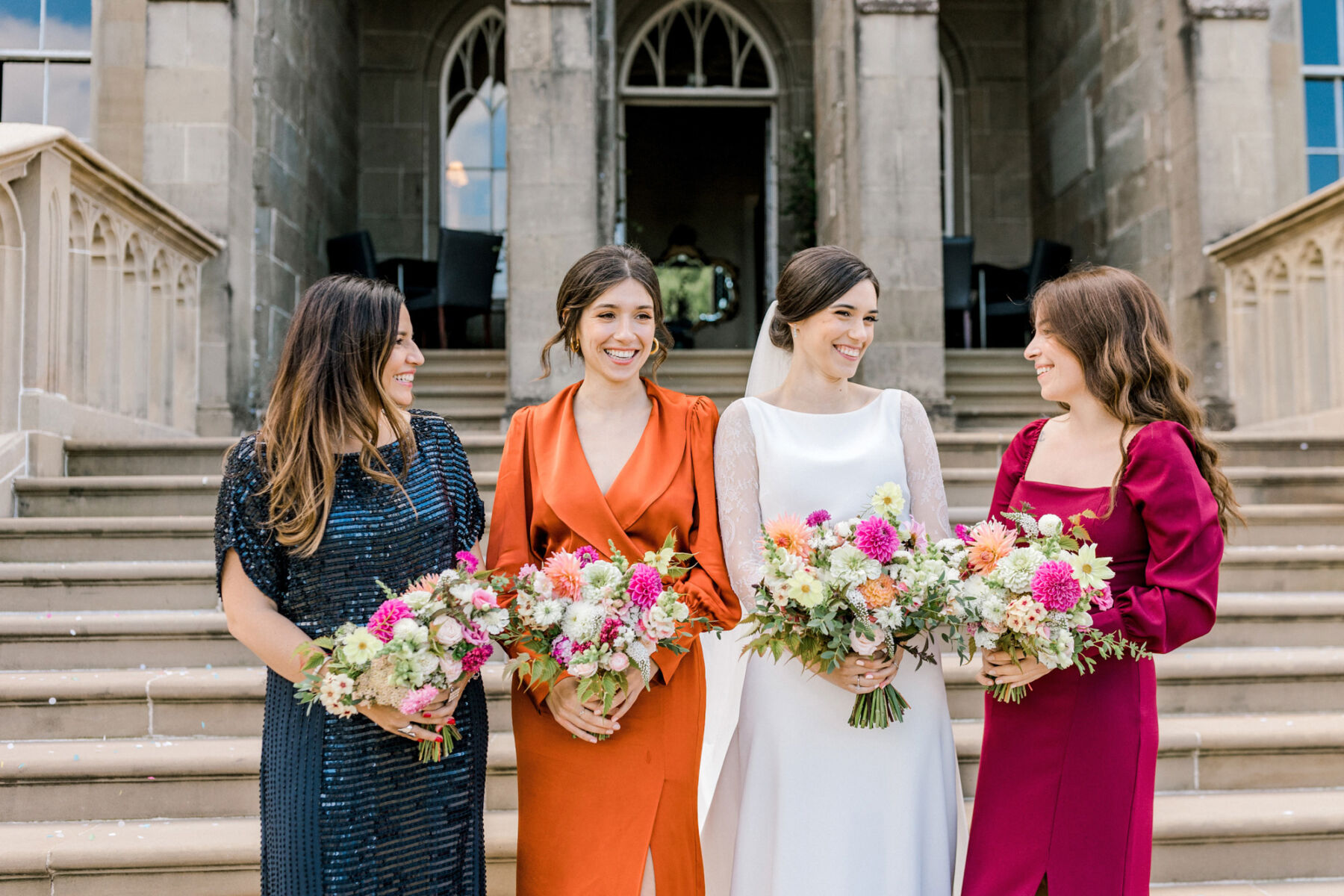 Bridal Beauty
My makeup artist was Cat Robertson (who has since changed her career path and no longer is taking make up bookings). As a make-up obsessive myself, I chose Cat because I loved her work. I went for a natural yet glowy look, and a smoky eye and natural lips make up. Both my mum and my maid of honour had their make-up done and they loved it – and looked gorgeous.
My hair stylist was Gillian of Pinup Hair Glasgow is such an incredible hairstylist. She shares posts in her social media of some 'before and after' hairstyles and honestly, she can work real magic.
I had both make-up and hair trial some months before the event, which helped to envision what my preferences were and also had a great fun trying different options. Cat and Gillian were so friendly and professional.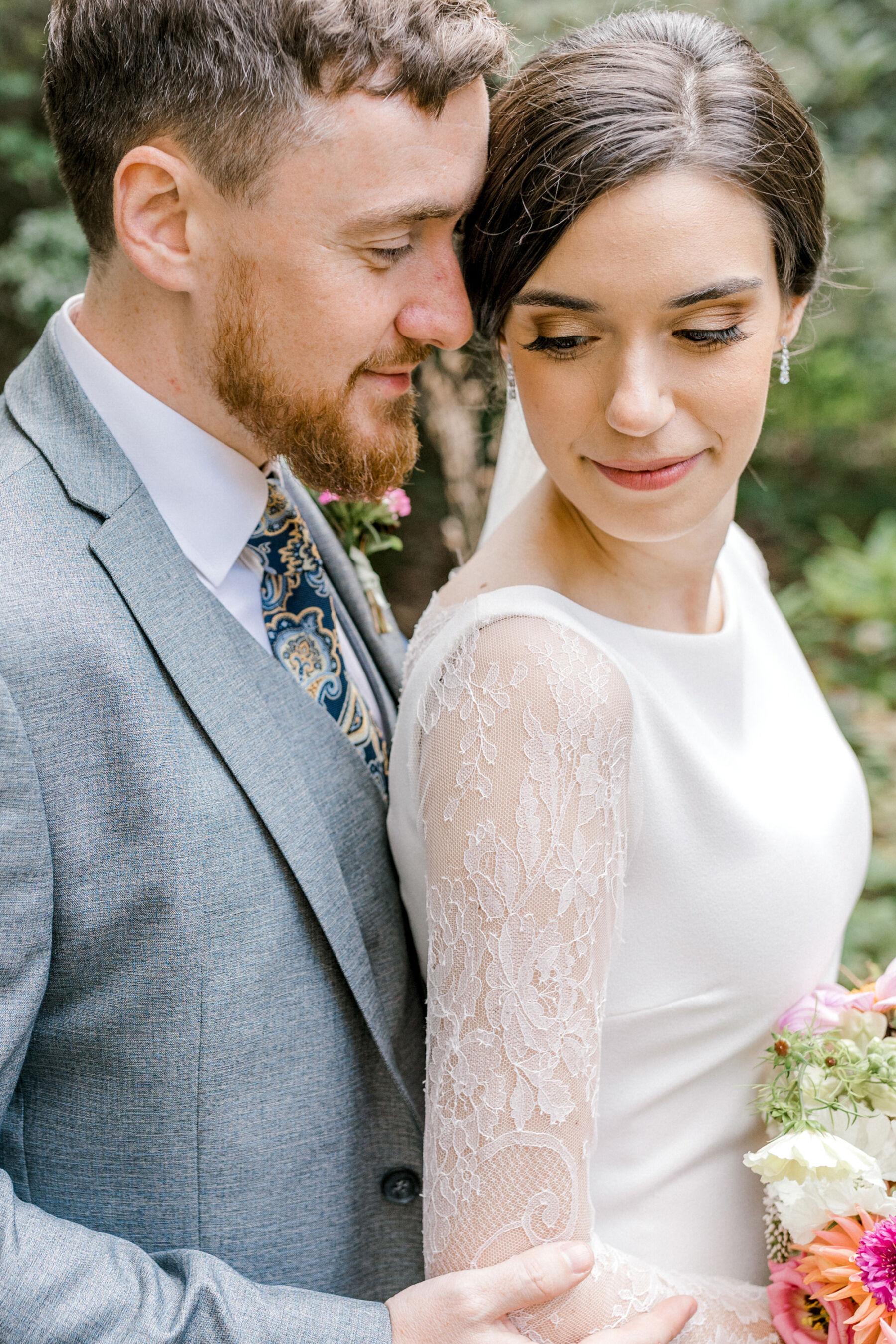 Evening & Entertainment
Our first dance was to Emily Mure´s cover of "As the World Falls Down" by David Bowie (one for all the "Labyrinth´s fans out there!).Our entertainment was outstanding. My Spanish family loved our piper, Colin Greeves. He is such a talented bagpiper and he was so friendly and patient. Our DJ, Stevie, made us dance all night. He was so attentive and knew exactly what to play, as well as accommodated all the request from the audience.
Words of Wedded Wisdom
Get a wedding planner if you can. We cannot be more grateful for having hired our wedding planner Ada of Castle Wedding Station. Ada was impeccable when dealing with providers and guests. She is the reason why our wedding was so perfect. Unfortunately, since the last time we spoke, she made us aware that she moved onto even bigger things.
Also, get a plan B for the bad weather. Enjoy the day because it flies!
Find a Wedding Planner
Explore our directory