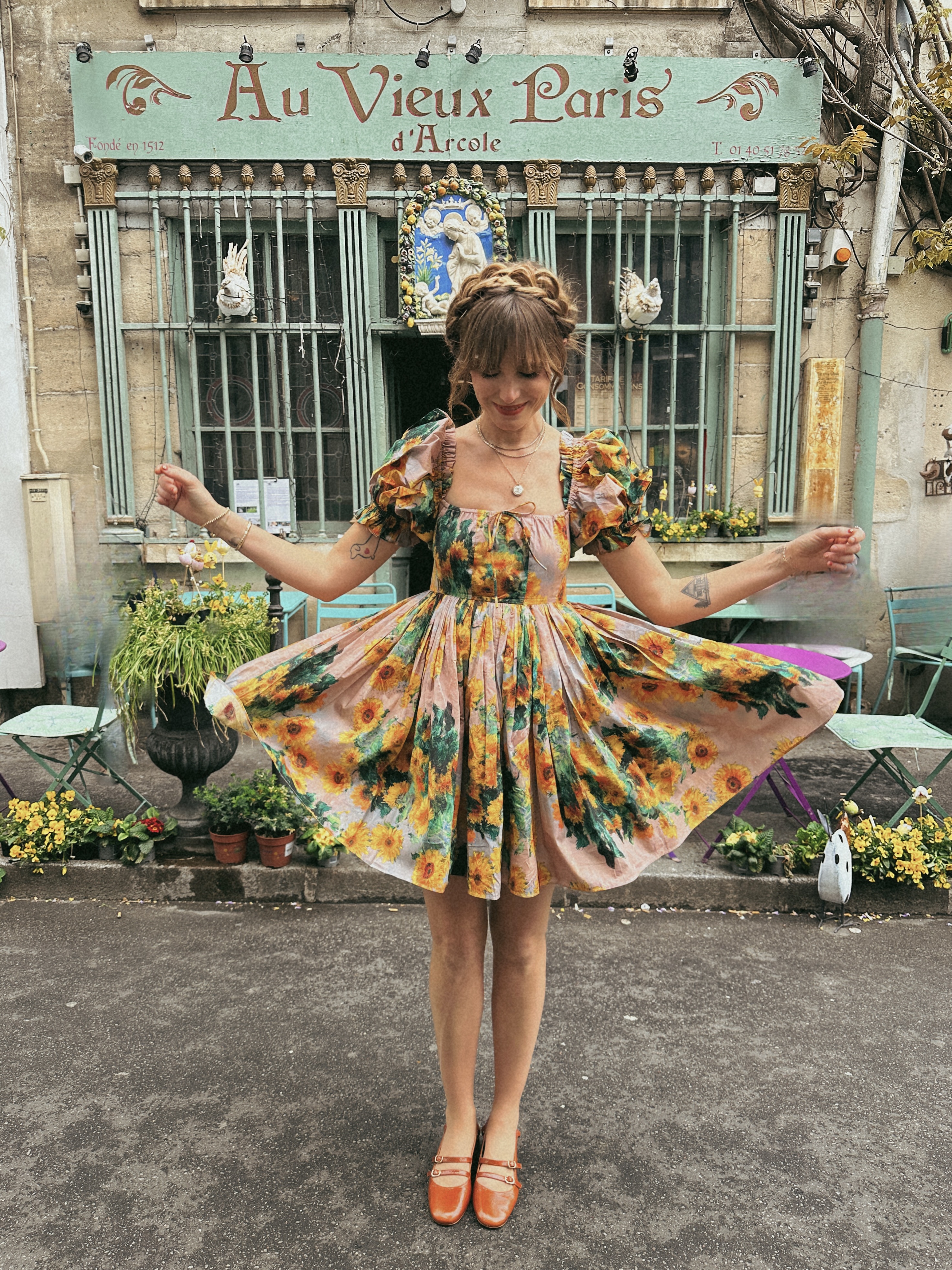 Ohh boy, where do I even start! I had no plans of making a travel guide for this trip – it was simply a fun girls trip with my friend Alyssa – but so many of you have asked, and I figured documenting it would be fun!
Alyssa asked me if I wanted to go to Paris randomly one day earlier in the year after we both watched Emily in Paris (cheesy, I know) and I spoke to Matt about it, and he was happy for me to go! We've been trying to be better about taking trips that we know one of us will love, and the other wouldn't be that excited about, with friends. He has very little urge to go to Paris, picnic at the Eiffel tower and antique for treasures, and it always feels like a 'girlfriends' trip to me – the last time I went was with Rachel and Noelle back a few years ago, and it didn't feel like enough time! We went from a Monday night to a Monday night, so 7 full days!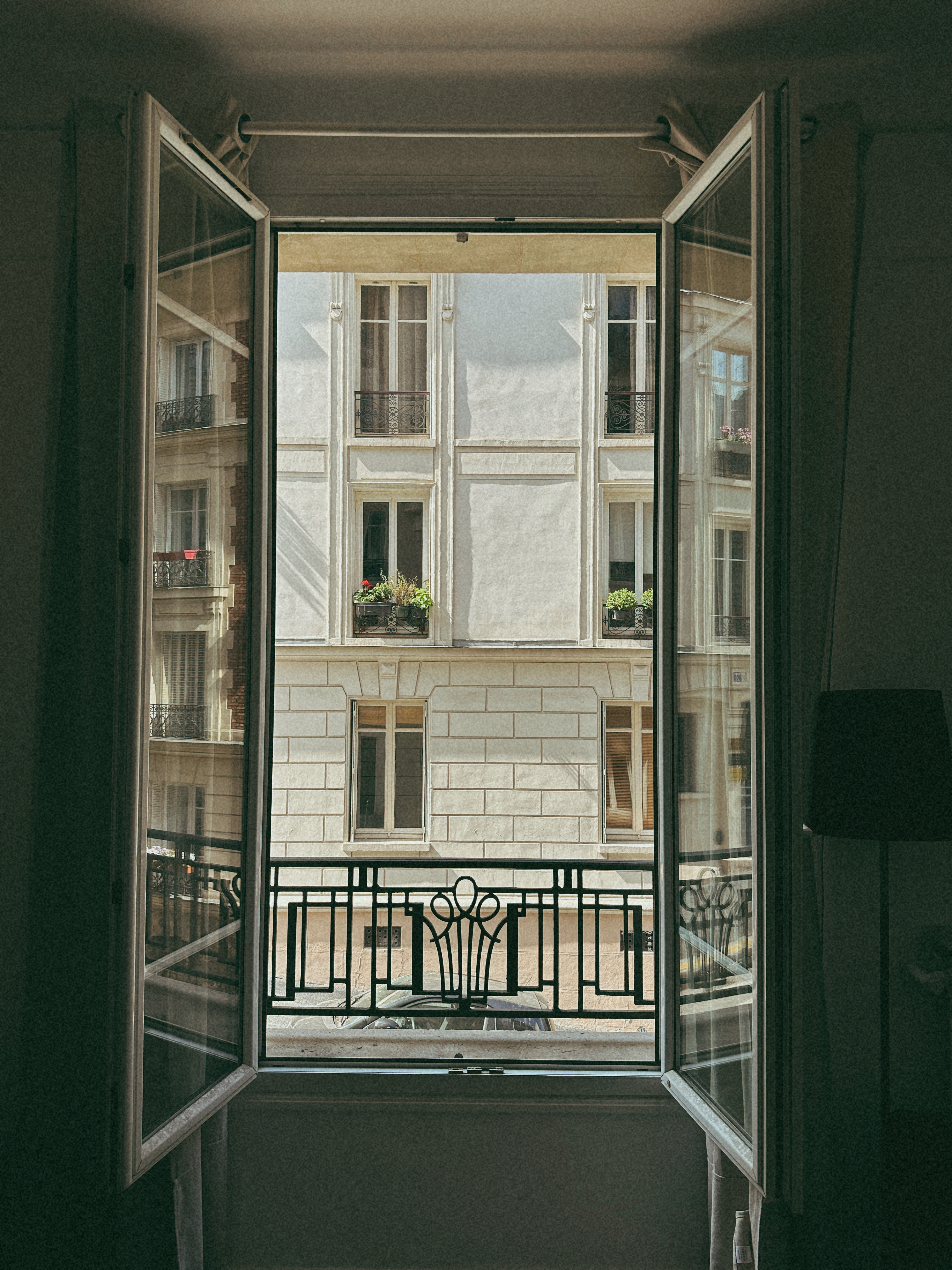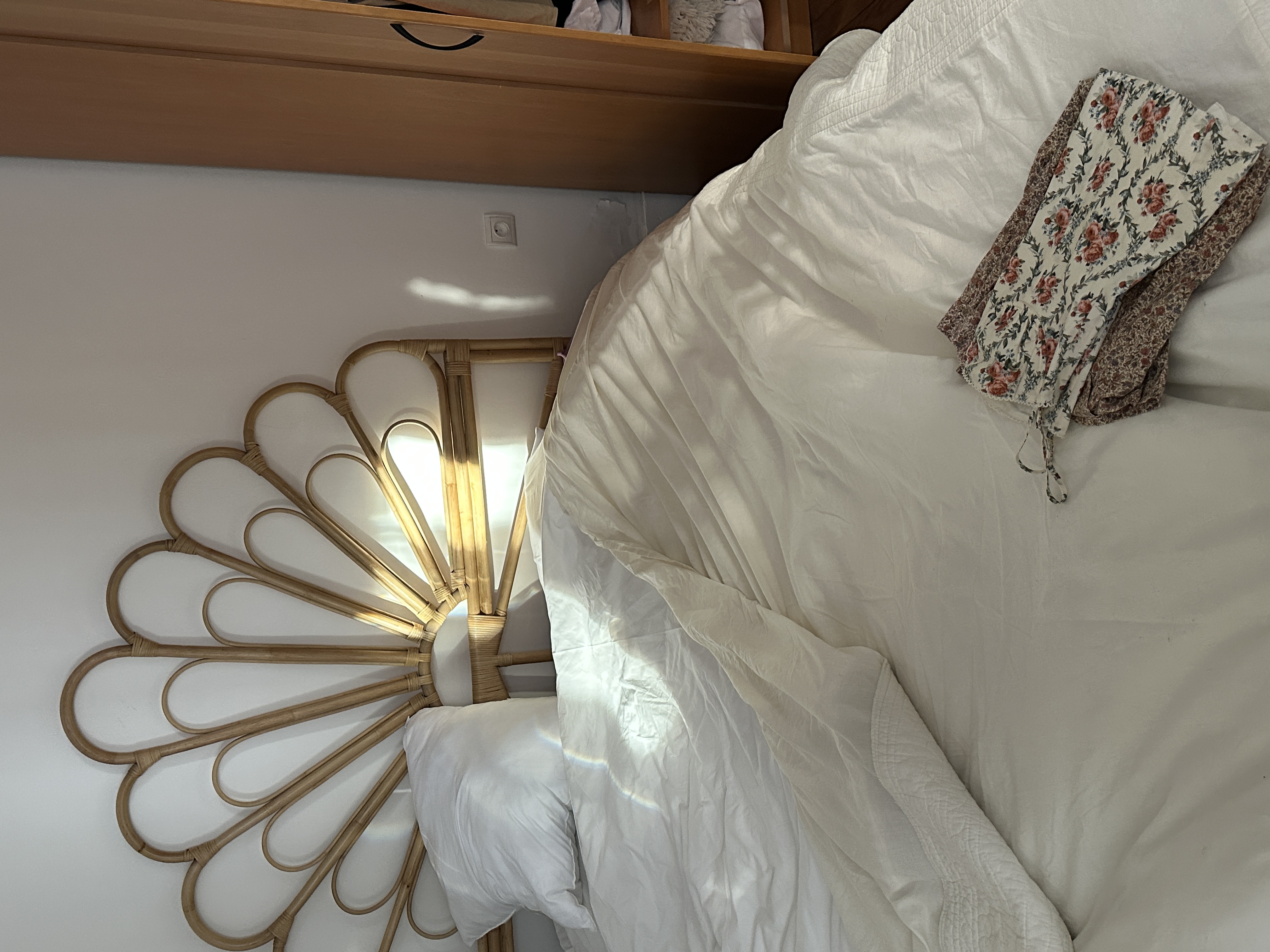 We opted to stay in Montmartre, in a spot that was more affordable (we shared a bed to save $) because we wanted to have a more localized experience, and we also knew we wouldn't spend much time at home. The apartment we stayed at was very standard Parisian, with gorgeous windows, and a close distance to tons of bus stations and metros. Here is a link to the Airbnb. The bed was comfortable, the water pressure in the shower was good, and the only negative was the apartment had a bit of a musty smell – so I guess weigh your options if you're thinking of booking it! I highly recommend staying in Montmartre if you want a quaint, truly Parisian feel to your stay!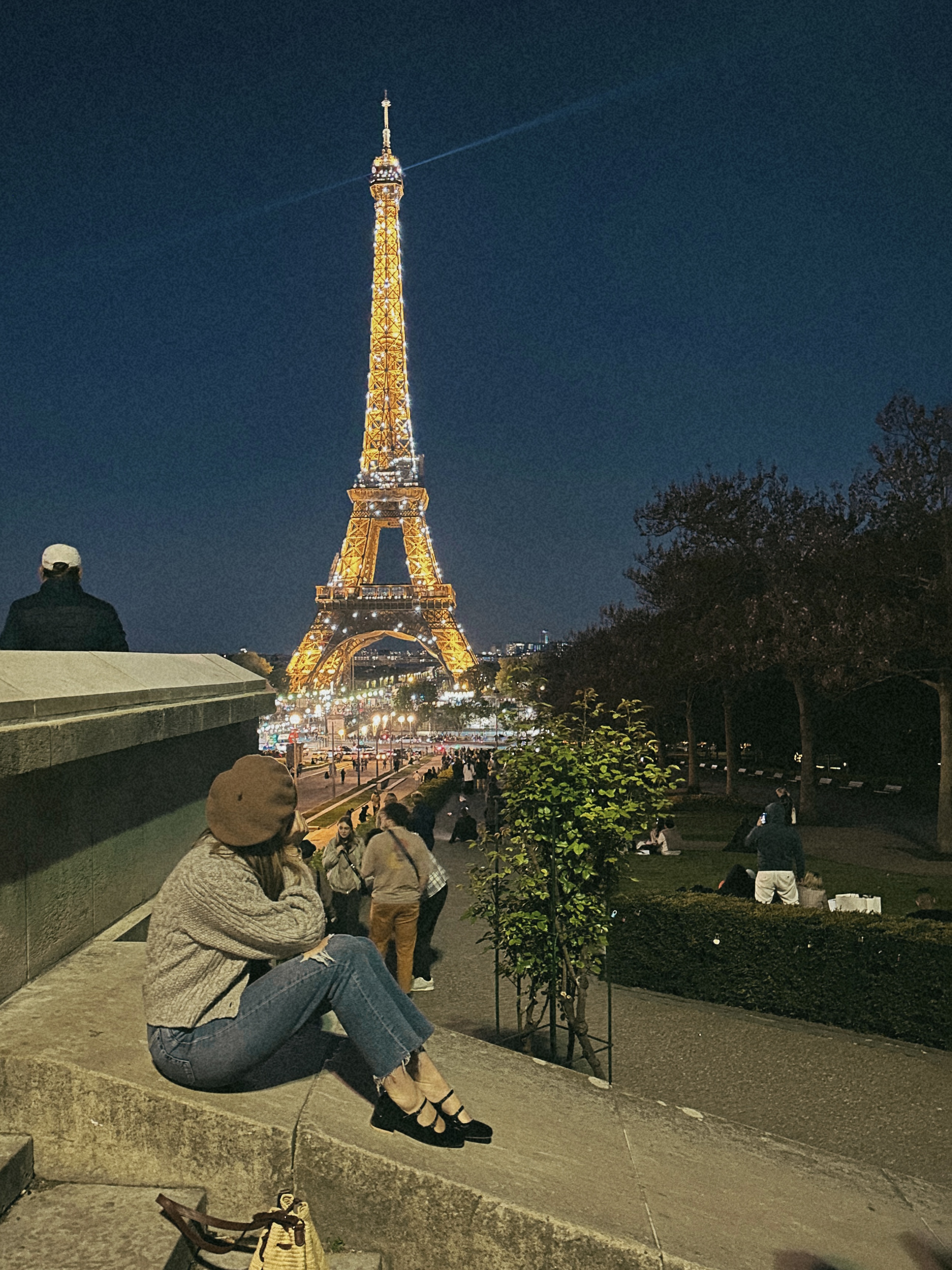 Day 1:
On the first day of our trip, the day that we flew in, we wanted to take it easy while we battled jetlag. We stayed awake all day to try to adjust to the time zone – so we got settled into our Airbnb and then we picked up some groceries for a picnic at the Eiffel Tower. We felt like seeing the Eiffel Tower day 1 was both a staple in feeling like we've arrived, and something we craved getting over, since it was the most touristy thing on our list. We grabbed cheese, baguettes, jam, wine, and some fruits and used a sheet from our Airbnb to park up on the lawn overlooking the tower. By the time we got there it was probably 5PM, so we ate dinner and walked around. We stopped in to Carette for a drink and then headed over to Trocadero to watch the Eiffel Tower light up! The sparkles happen every hour for 5 minutes long after sunset, but the sun sets late! So we waited until 10PM to watch the sparkles, and wow are they breathtaking! I would make it a priority to see this one night during your stay!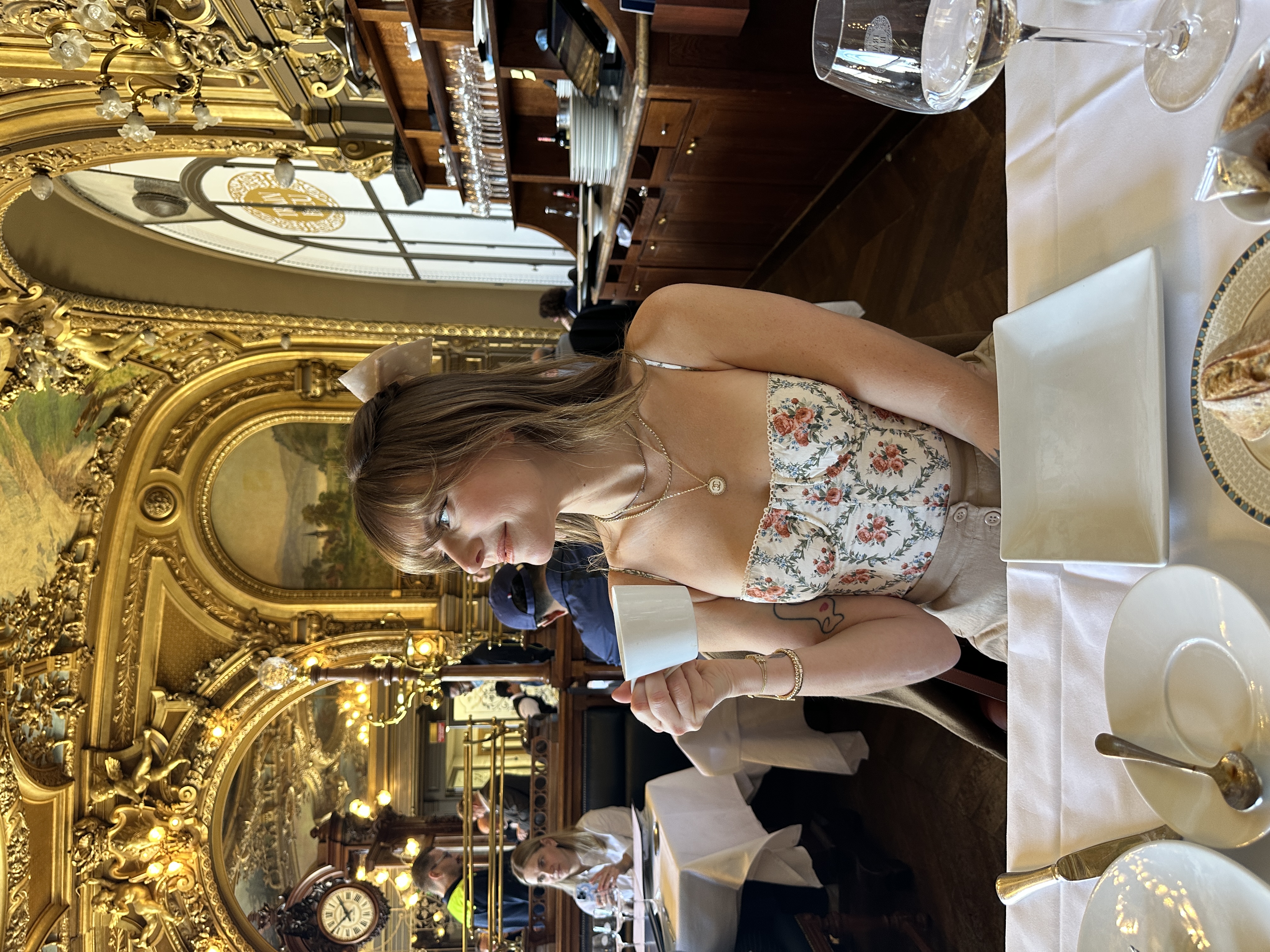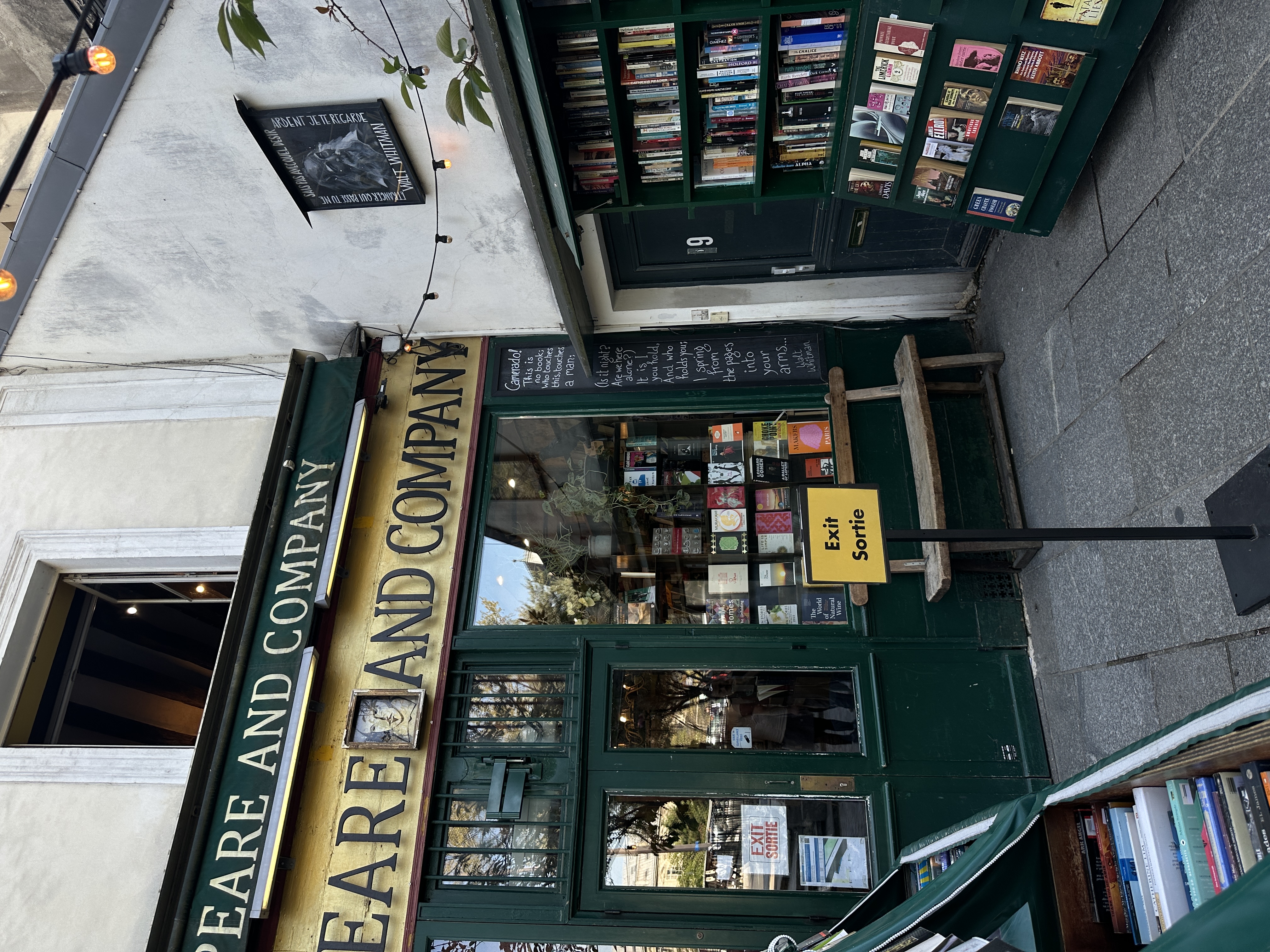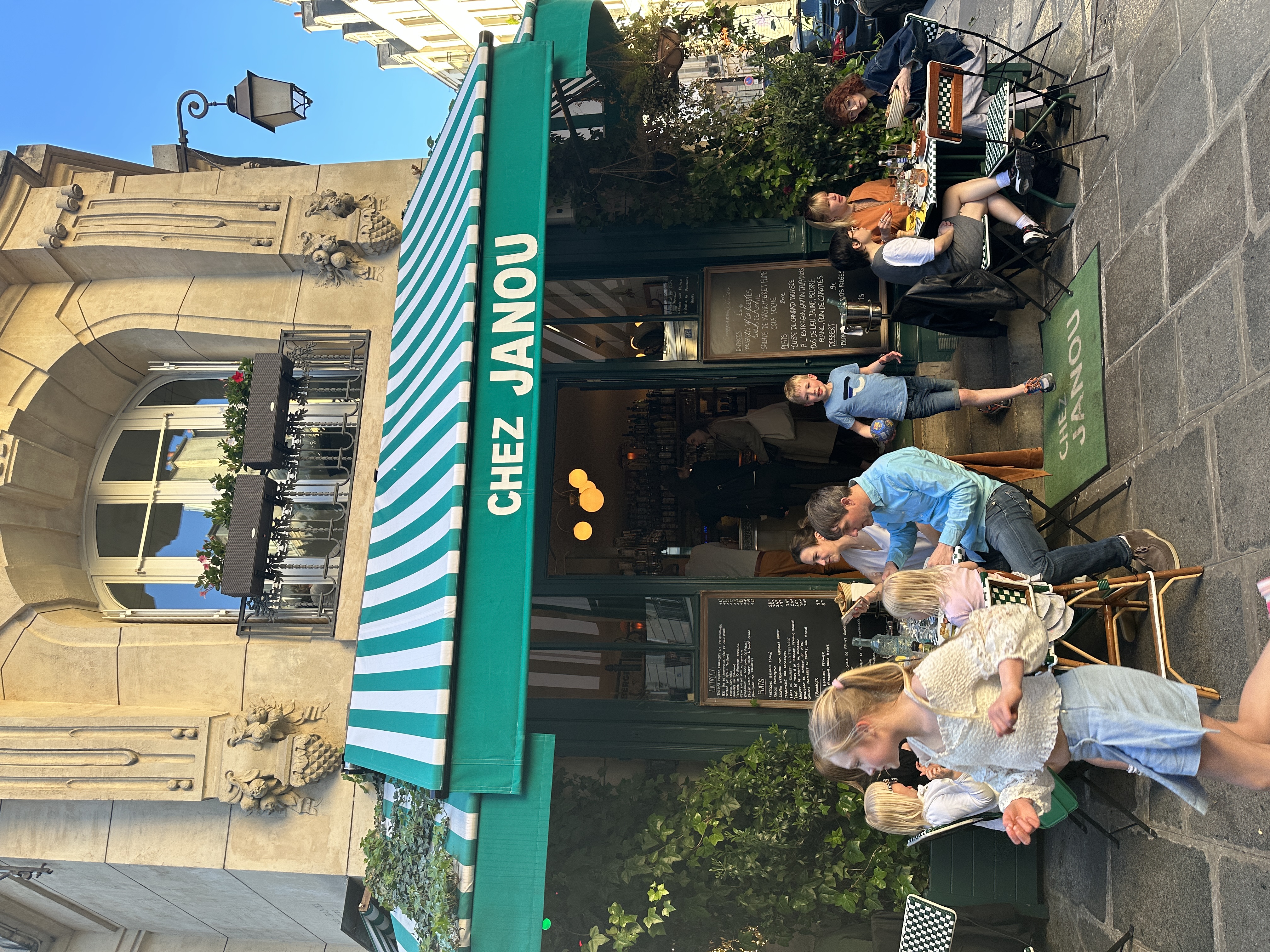 Day 2:
On our second day, we started off near the Louvre. We opted to not go into the Louvre, because we chose to see all of the smaller museums, but we got brunch at Cafe Marly overlooking the museum. Be warned that the service is slow and the meal is overpriced, but the view is definitely nice. It's one of those places I'd probably skip though. We then walked over to Palais Royal gardens, and to a 1PM lunch reservation at Le Train Bleu – a gorgeous, ornate restaurant located above Gare De Lyon. Some aspects of it are actually considered historic now, and it was built back in 1900. The food is also amazing, and the experience is worth the stop-in.
After our meal, we walked over to Shakespeare and Co bookstore, which is right on the banks of the Seine opposite Notre Dame. The building was constructed in the early 17th century, and you can feel that as you walk through it. We had dinner at a MUST GO TO restaurant that my brother had recommended called Chez Janou. Beware that it gets very busy, and we had to wait. The food is authentic and delicious, and grab a Pastis at the end of the night!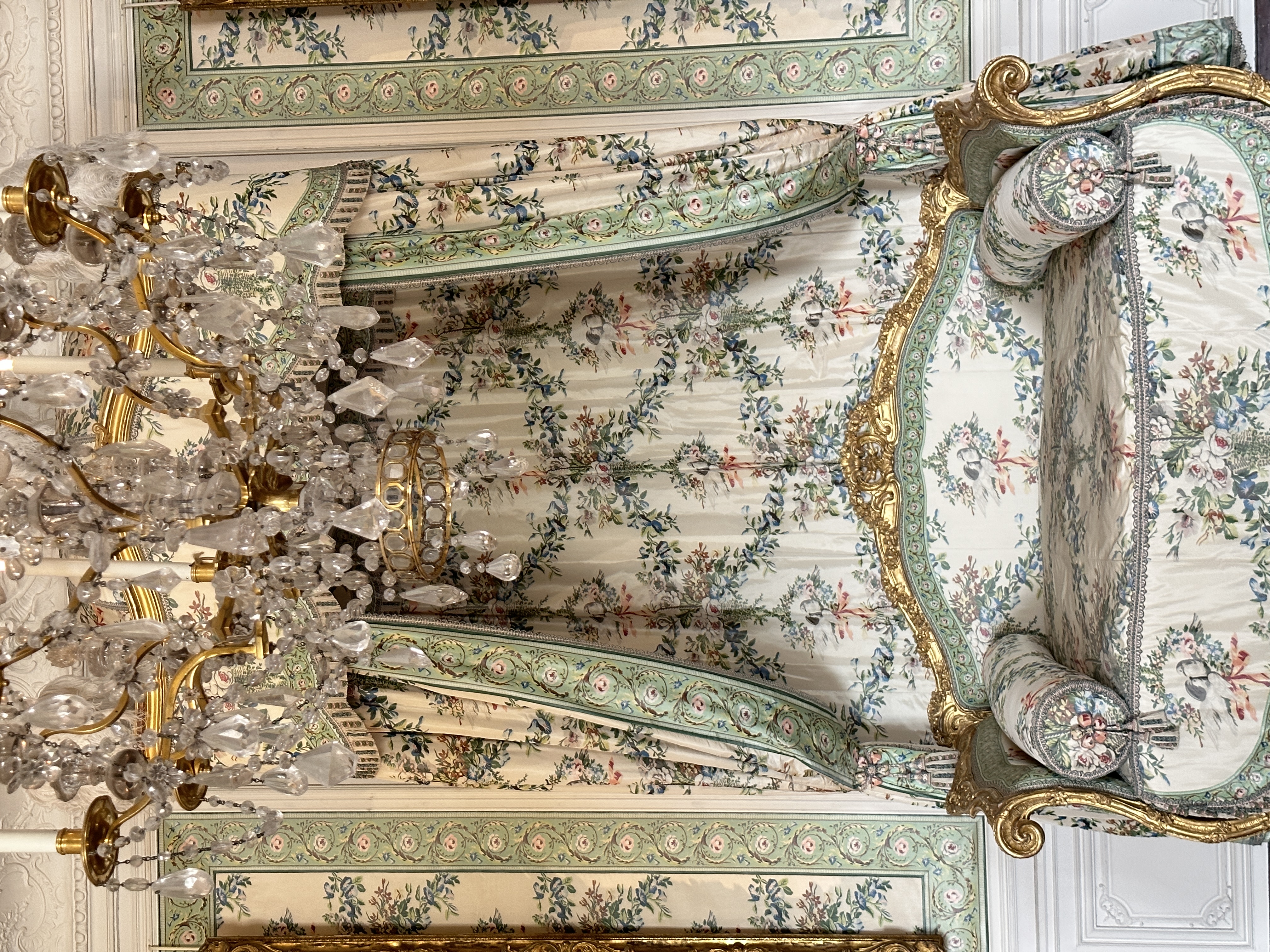 Day 3:
On our third day, to break up the trip, we opted to head to Versailles for the full day. We knew we'd need all day, and that there would be a lot of walking involved! To get there we took a metro train to RER C, and it was only an hour ride. Definitely wear comfy sneakers, because you will walk a lot!! We arrived around 10:30AM, and explored the grounds – starting in the Queen's State apartments, and then walking through the Hall of Mirrors, into the gardens, and ending in the Petit Trianon and at the Queen's Hamlet. I think you can see it all, but make sure to arrive early, and to be prepared to walk about 8 miles! There's also a train service, if you want to be shuttled around the grounds.
For lunch, we ate in the gardens at La Girandole – the food was amazing, and it wasn't overcrowded. We tried to eat inside the Grand Trianon, and it seemed like it would be a big hassle, so if you want something more indoor/outdoor, this place was great!
After our long day, which ended around 6PM, we thought about eating in the town of Versailles, but it seemed like most of the restaurants were less authentic then the ones near us in Montmarte, so we headed back and ate around the corner from us in a cute local spot called Au Virage Lepic. I had the beef bourguignon and it was AMAZING.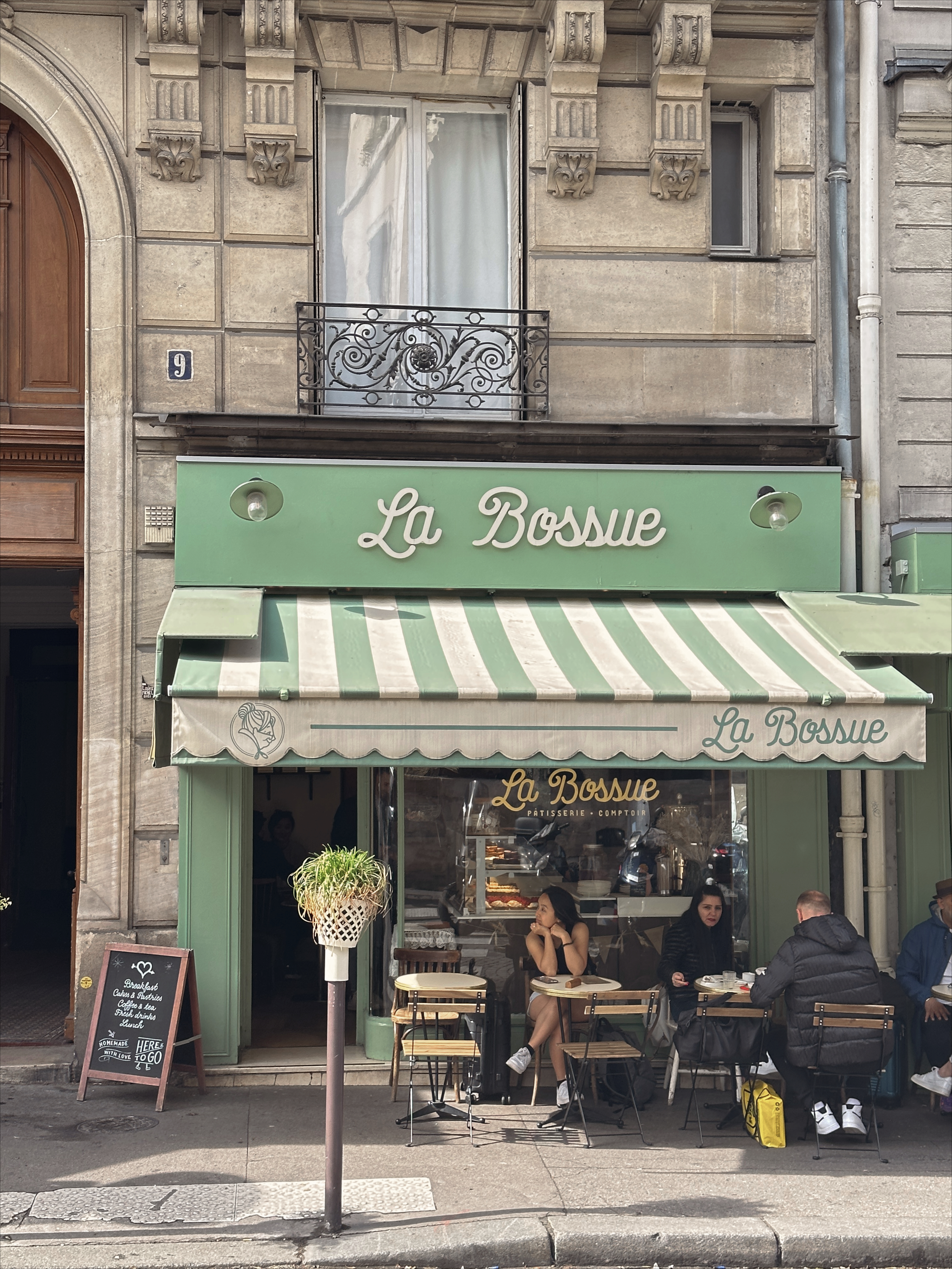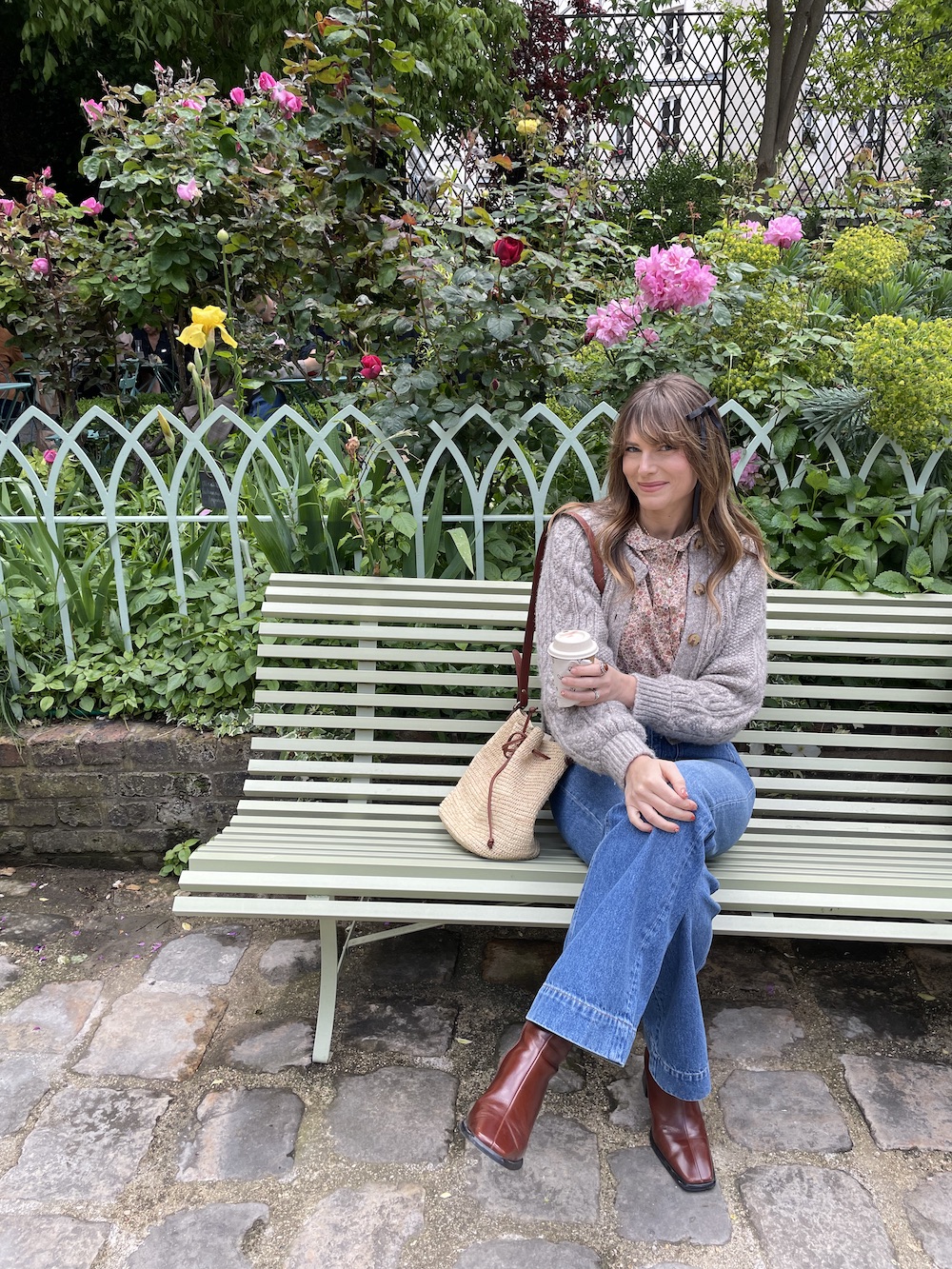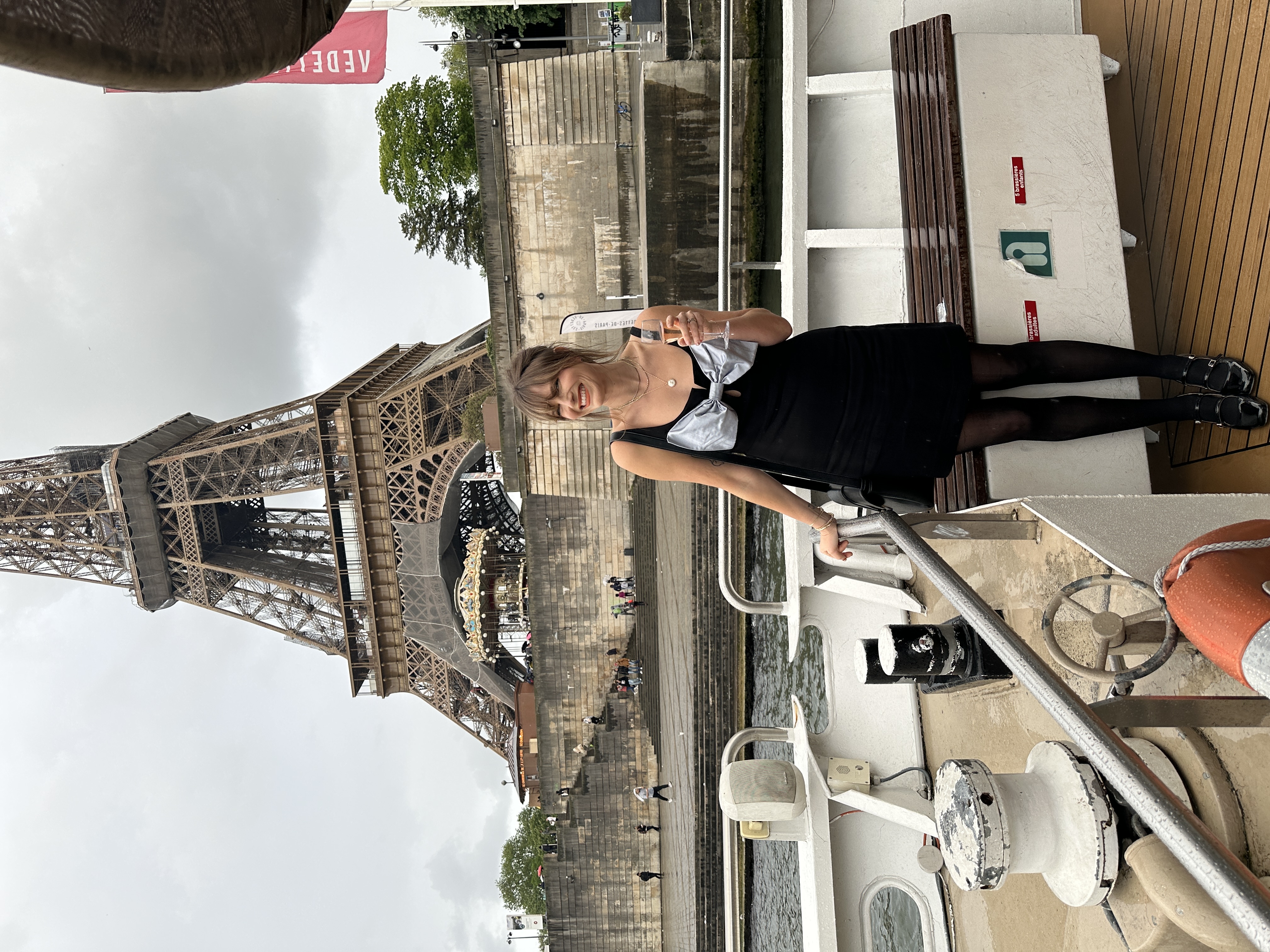 Day 4:
We woke up ready for a museum on day 4, so we headed over to the Musee de la vie Romantique. On our walk we found this adorable bakery, La Bossue, which I would highly recommend! The tarts were SO good. The girl sitting next to us said it was on tons of lists, but we just happened to stumble upon it and think it was cute! The museum is charming and small – if you want more of the super famous painters, I would skip it, but we enjoyed the small and localized feel to it. We then headed to the Musee D'Orsay for about 2 hours, and we were able to see a Manet / Degas exhibit.
We then changed, and headed to Jardin de Tuileries, and to a champagne tasting on the Seine! It was 76.99, and I would definitely pay it again – the boat had a sommelier on board, and we tried 3 types of local champagne while seeing all of the cute spots along the Seine. It did, unfortunately, begin to rain at the end, but we were a bit tipsy by that point and rolling with it haha. We headed to dinner at a spot local to our home called Chez Ginette which was very cute, with the most amazing sweet potato I've ever had.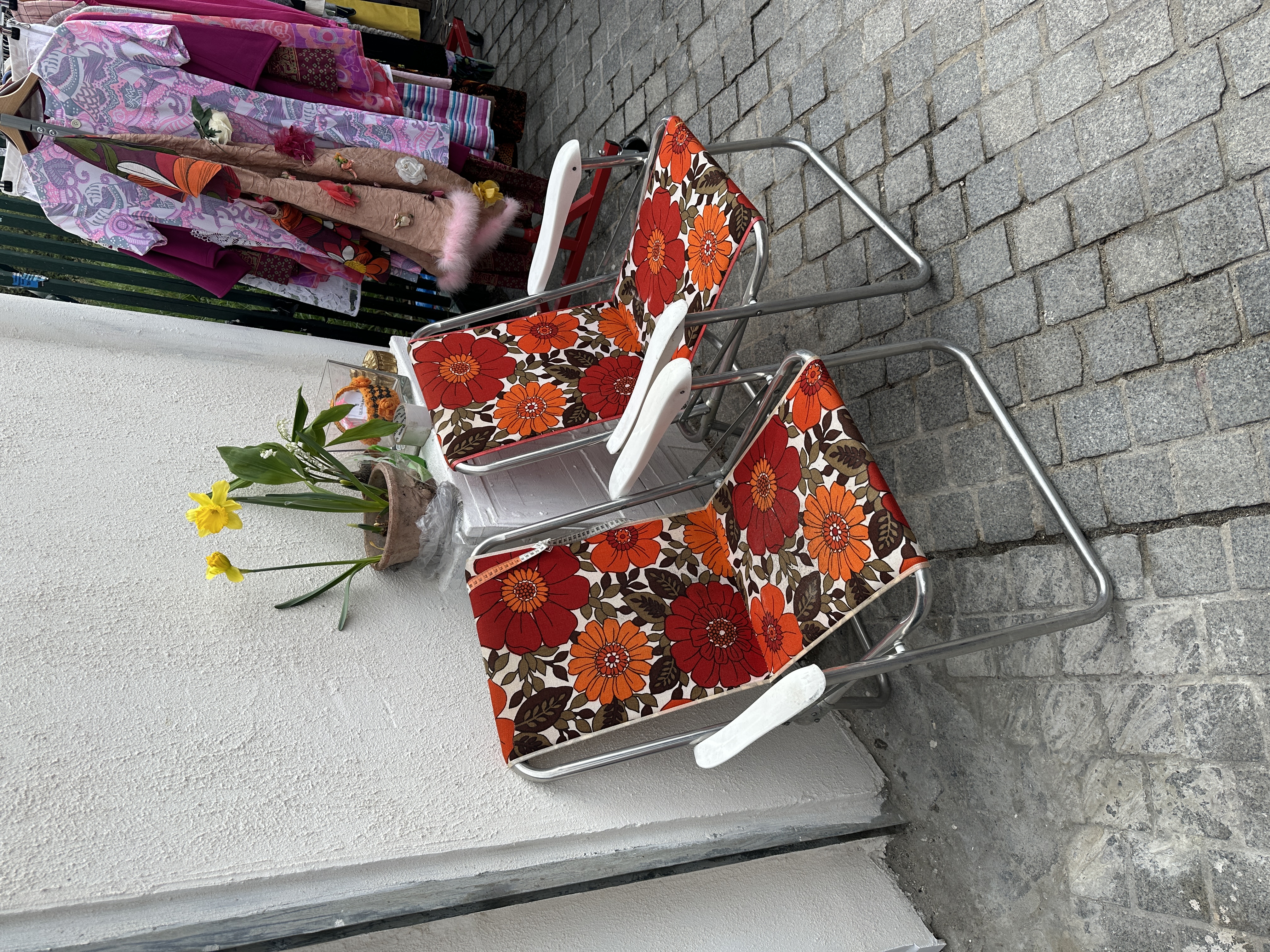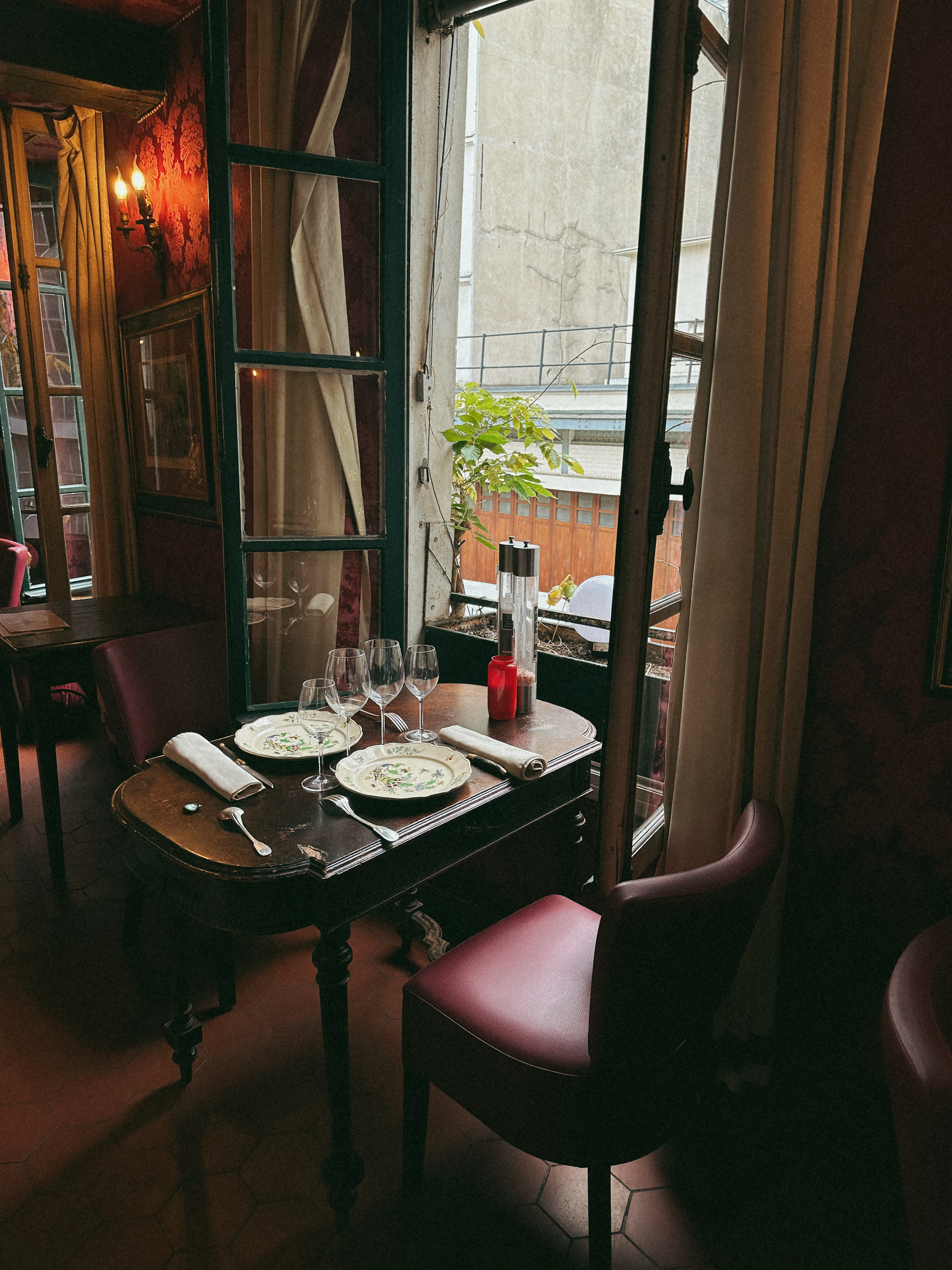 Day 5:
On our 5th day, we wanted to fully immerse ourselves in the vintage and antique scene that the city has to offer. We heard all about a certain district, so we walked over from our place, about a 25 minute walk. The spot we headed toward was called Paul Bert Serpette in Sant Ouen sur Seine. The walk got a little dicey at one point, so if you're wanting to be extra safe I would just grab an Uber to the front. But the entire area is filled with miles of markets and antiques, from high end to low end! It is amazing if you love vintage.
We spent about 6 hours just wandering around and shopping, and then we headed to a dinner reservation at Au Vieux Paris, a 16th century townhouse overlooking Notre Dame. If you are planning to eat, I would make a reservation, since it is very small inside and gets busy. We met some locals at the end of our meal and ended up chatting with them for a few hours, which was lovely!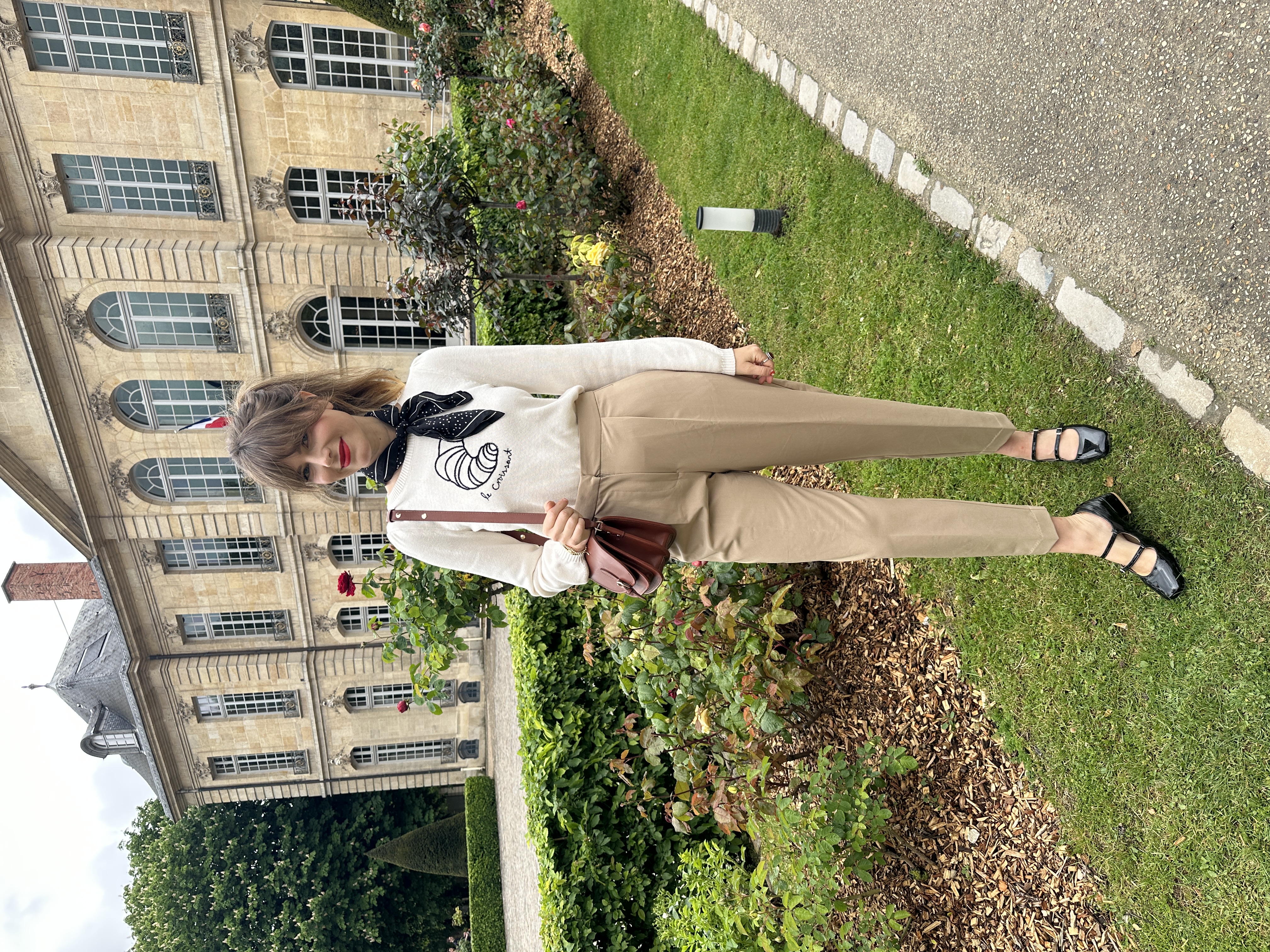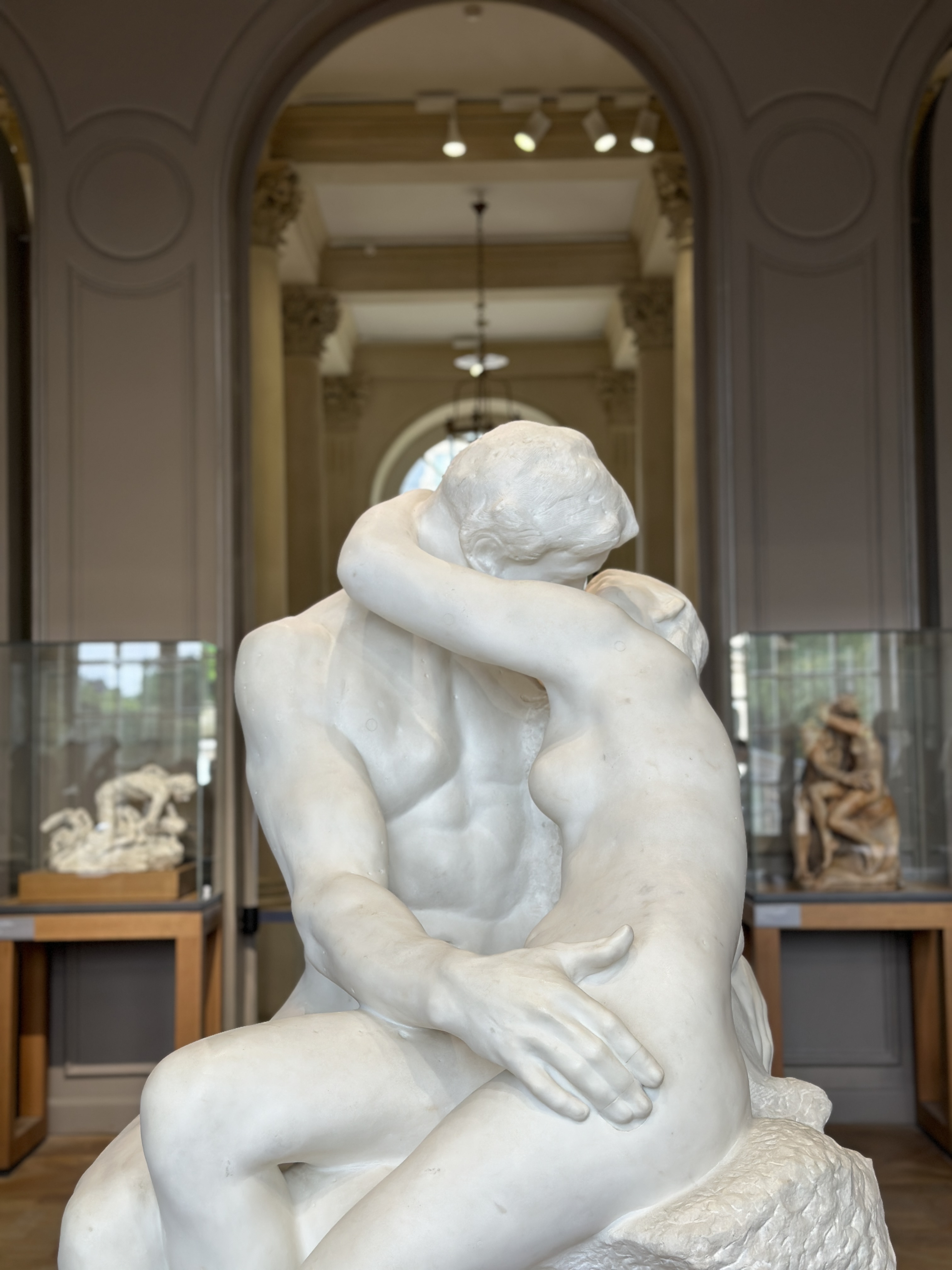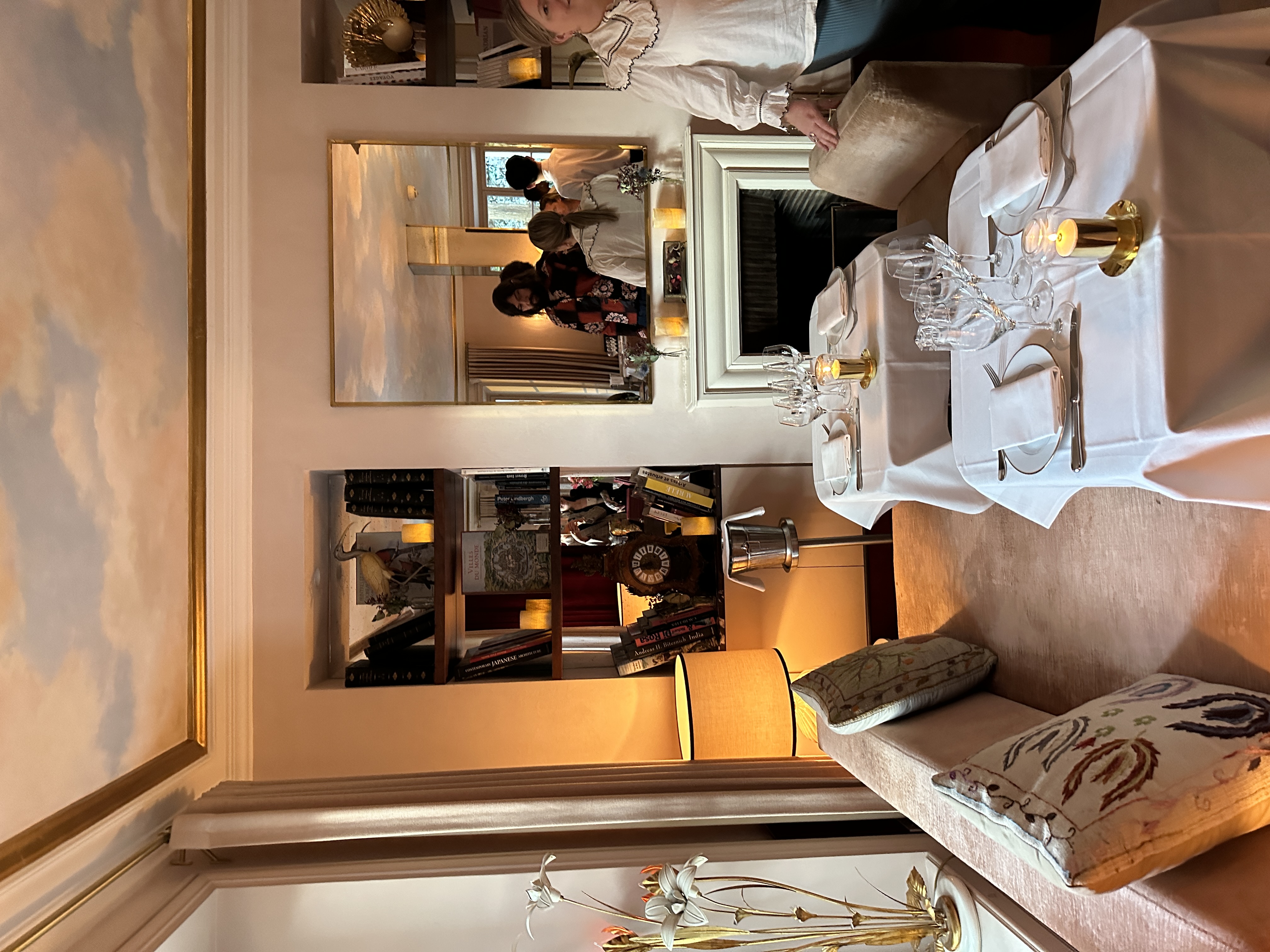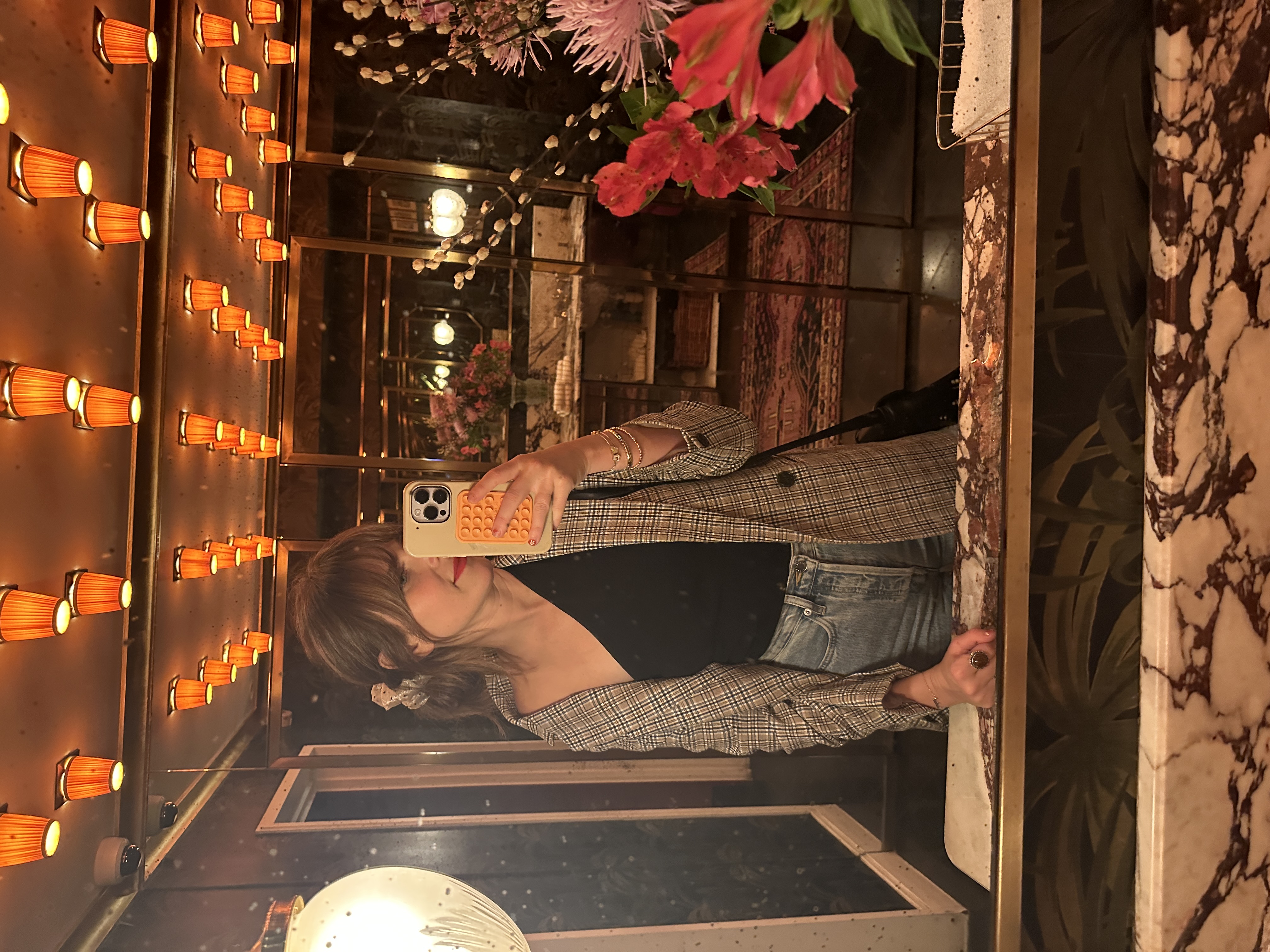 Day 6:
Our last full day was sadly rainy, so we decided to head to another museum – the Rodin Museum. We were able to buy a ticket that combined the Rodin Museum and the D'Orsay museum as a packaged deal, and we didn't have to select any day or time to go. I really loved how different the Rodin museum felt – the sculptures were spectacular, and the way they were displayed, in such an open beautiful space that was almost reminiscent of Versailles on a smaller scale, was lovely. The gardens were also beautiful to walk around in.
For our final dinner, we booked a very special spot in our neighborhood called Hotel Particulier. We walked by it tons of times, but missed it, since it's up some steps! Alyssa's friend recommended it, and we couldn't believe it was right under our noses! It was definitely the most pricey meal, but the food was incredible, and the bar downstairs felt like a 1960s time warp.
Our flight departed at 7:30PM the next day, so we spent our final day just walking around Montmartre. I really hope that this detailed itinerary can help someone else out – it is based on tons of recommendations from all of you, and a lot of you actually live in Paris, so thank you for helping to make my trip feel so special! We felt like we had a very full experience, with a mixture of touristy things and very localized experiences – and I wouldn't change much if I had to have a do over!
---
!function(f,b,e,v,n,t,s)
if(f.fbq)return;n=f.fbq=function()n.callMethod?
n.callMethod.apply(n,arguments):n.queue.push(arguments);
if(!f._fbq)f._fbq=n;n.push=n;n.loaded=!0;n.version='2.0';
n.queue=[];t=b.createElement(e);t.async=!0;
t.src=v;s=b.getElementsByTagName(e)[0];
s.parentNode.insertBefore(t,s)(window, document,'script',
'https://connect.facebook.net/en_US/fbevents.js');
fbq('init', '2206044136387386');
fbq('track', 'PageView');