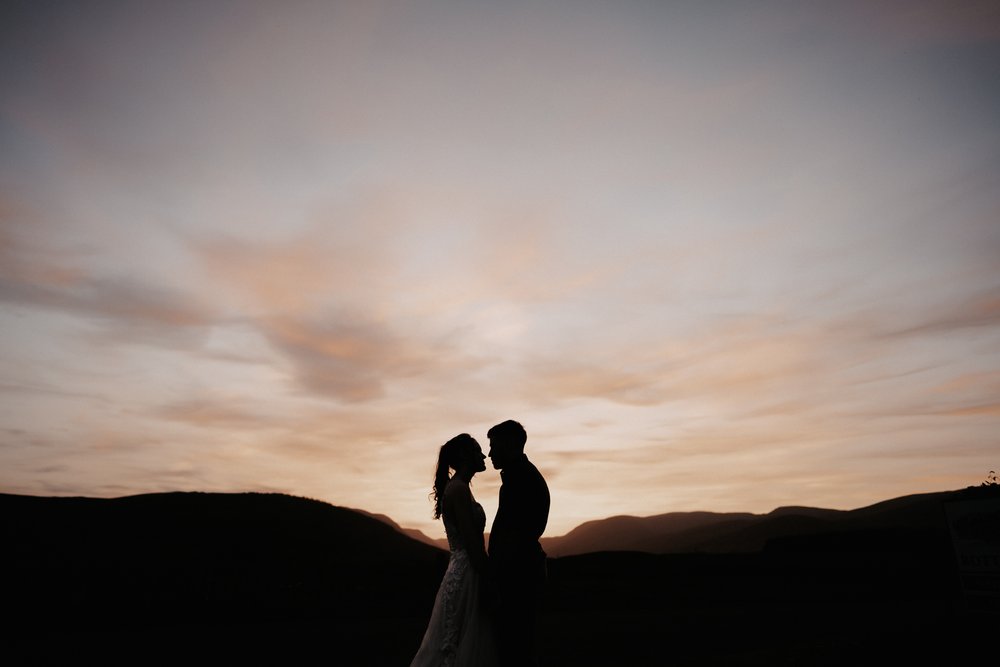 Just because you're eloping, it doesn't mean you need to miss out having a big celebration with your friends and family. Having a post elopement party gives you the best of both worlds, an intimate private wedding ceremony but then a chance to celebrate with your loved ones without the pressure of planning a huge wedding. However, having a post elopement party still requires a bit of planning. In this blog post, expect a full breakdown of everything you'll need to plan a post elopement party.
Why have a post elopement party?
If you're eloping but still want to have a big celebration then a post elopement party is the perfect solution. Many couples who elope choose to have a post elopement party for various reasons:
They're having a destination wedding/ elopement

They don't want to have a full on wedding/ wedding reception because of the pressure or the cost

Certain guests may not have been able to attend your elopement ceremony, if any at all!

You want an opportunity after your elopement to celebrate with loved ones
What happens at a post elopement party?
A post elopement party is basically an opportunity to have a celebration like you would have at your wedding – it's essentially a wedding reception but you have more freedom to celebrate in the way that suits you and your partner, there are no rules and we've got some great ideas for a post elopement party…
Top post elopement party ideas
What do you want to do and where do you want to have your post elopement party? Here are some ideas to inspire you.
Wedding Reception Style with your favourite traditions
Many couples want to have a celebration that mimics a wedding reception and throw a real party. Find a catering venue that serves your favourite food or street food vendors, you could also hire DJs or a band and have a dancefloor!
Consider using this as an opportunity to incorporate wedding traditions and showcase your elopement photos and videos on a projector, re-read your vows, have guests do speeches and wear your elopement attire.
Here are some other great ideas
Rent an Air B n B: Find the best AirBnB you can find and take all your friends and family there, it might be abroad or it might be close to home, wherever it is make sure you spend the weekend celebrating!

Have a beach BBQ party: If the weather is nice and you love the beach then have a beach party with delicious food, alcohol and party until the sun sets and continue the celebrations into the night

Have a picnic party: If you're wanting something more reserved and family friendly why not have a picnic party with finger food, family fun games and a huge supply of pimms?!

Have a michelin star dinner: If food is your thing, go all out and have a taste of the high life to bring in the next chapter of married life with family and friends

Rent a boat: Want a celebration to remember? Hire a boat and get your friends on board to soak up the sun and celebrate you and your partner as newlyweds
Once you've decided on the kind of celebration you want to have; decide where the celebration will be, if you want any entertainment, food vendors, photographers and videographers and decorations to be part of the celebration!
When is the best time to have a post elopement party?
There are no set rules for when to have an elopement party. You could have it a couple of days after your wedding, on your one year anniversary or six months after your elopement, but most couples tend to have their post elopement celebrations about a month or two after their wedding!
Dress code
If the celebration is going to be similar to a wedding reception then many couples choose to wear their elopement outfit, something wedding inspired or a fancy dress. The dress code completely depends on the celebration, for example if you're having a picnic you could opt for a floral floaty dress or if you're hosting a beach bash then it might be swimwear and kimonos. Pick a dress code suited to the style of your celebration.
Who to invite to a post elopement party?
You can invite whoever you want to your post elopement party! Think about the kind of celebration you're having and how many people you can invite and think about creating a guest list. Do you want immediate family and close friends or your extended family plus friends, acquaintances and distant cousins! Invite those who mean the most to you and who you really want to celebrate with!
What should I write in the post elopement invitations?
Once you've decided on the kind of celebration you want, where it will be and the elements of the event you can start creating your invitations for your celebration. But what do you include in your invitation?
Invitations are a great way to announce your elopement together. Announce your elopement with a catchy title and then include some information on where you eloped, when and why for guests. These phrases are great to include on your invites to get you started:
We Said Yes

We're Newlyweds

The Next Chapter

Mr & Mrs (Insert Name)

A Party for After the Wedding

We Eloped

Hitched? Check! Party? Pending…
Make sure you include the date, location and dress code for your guests.
Once you've sent your invites, wait for the RSVPs to roll in and look forward to the celebration as newlyweds!