Corporate events can be an effective way to network in your field and get some important work done, especially if you hire corporate event catering.
However, you can't do all of this on an empty stomach, you're going to need some delicious food to get you through your event.
Will you be meeting in the morning?
Are you planning on having dessert?
Whatever the circumstances, we've got some ideas for you.
Here are 14 must have items on your menu for corporate event catering. 
Corporate Event Catering: Breakfast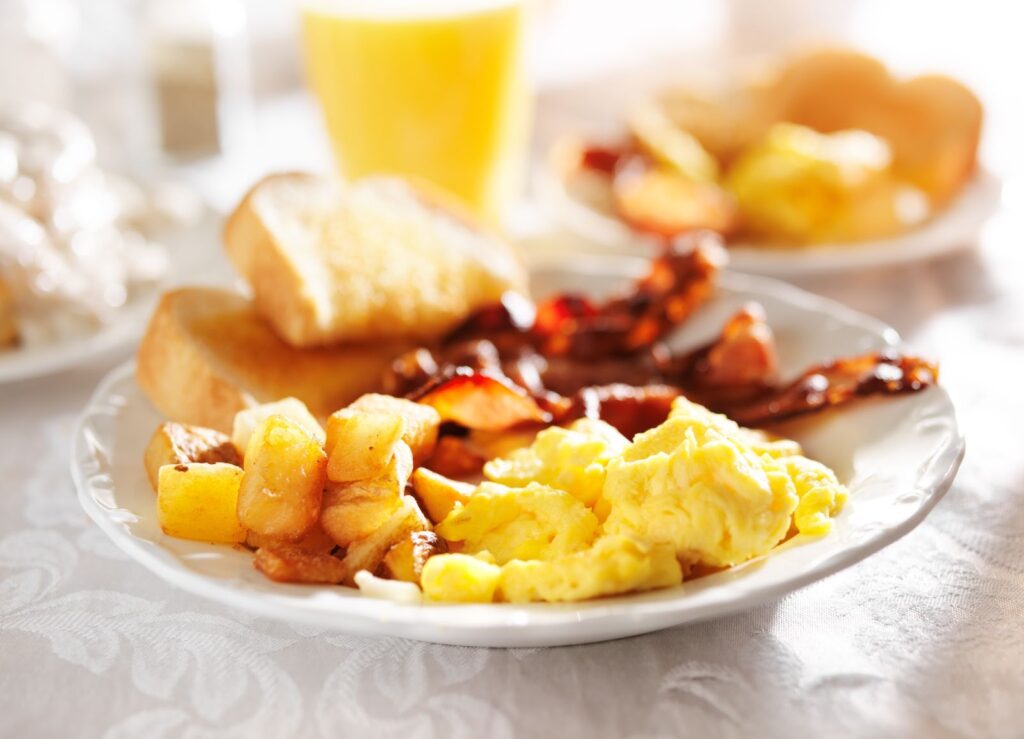 First up, the most important meal of the day. 
If your corporate event is in the morning, chances are your guests are going to be hungry for some breakfast. 
Here are some essential breakfast menu items to start your corporate event on the right foot. 
(Coffee goes without saying. That's all day, every day.)
Smoothies
Sometimes, you're just not in the mood for a hot breakfast.
Smoothies are refreshing, filling, and are full of great vitamins and nutrients. 
Having a smoothie bar at your corporate event is an awesome idea for an on-the-go breakfast meal that your guests can even customize themselves. 
All-American Breakfast
Now, if you are in the mood for a hot breakfast, there's no better way to go than an All-American Breakfast. 
Have a display with bacon, sausages, toast, and different juices.
And for the big finish, an omelet station! 
Pancakes and Waffles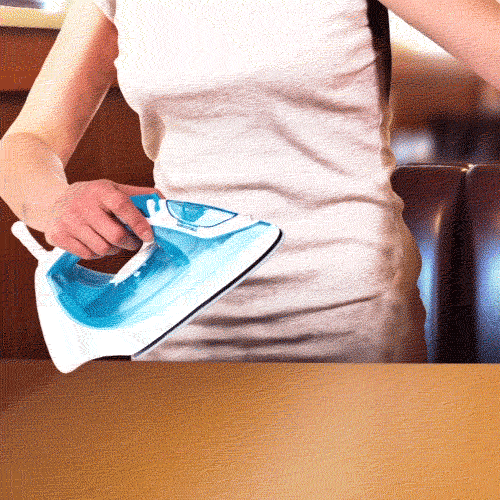 Who's going to turn down a fluffy pancake or a crispy waffle? 
You can order some pre-made, or even have a station. 
Just make sure you have enough maple syrup to last the whole morning! 
Donuts
Chocolate, vanilla with sprinkles, glazed. 
Sometimes, you just need to start your day off with a donut. 
The good thing about donuts is that they're easy to buy in bulk from a bigger chain or a local artisanal supplier. 
Plus, everyone has a favorite, and if you've picked up theirs, that'll surely make their morning. 
Corporate Event Catering: Crowd Pleasers
When it comes to corporate event catering, one often finds similar items on the menus. 
And that's not a bad thing; if it isn't broken don't fix it! 
Here are some classic, crowd-pleasing catering picks for your corporate event. 
Sushi 

Sushi might be one of the best catering menu items out there. 
It's pretty mess-free, comes with vegetarian options, and people can serve as much or as little as they want. 
Equal parts light and filling, your guests will surely be going back for seconds. 
(It's also a very aesthetically pleasing food, if you're looking to take pictures at your event). 
Pizza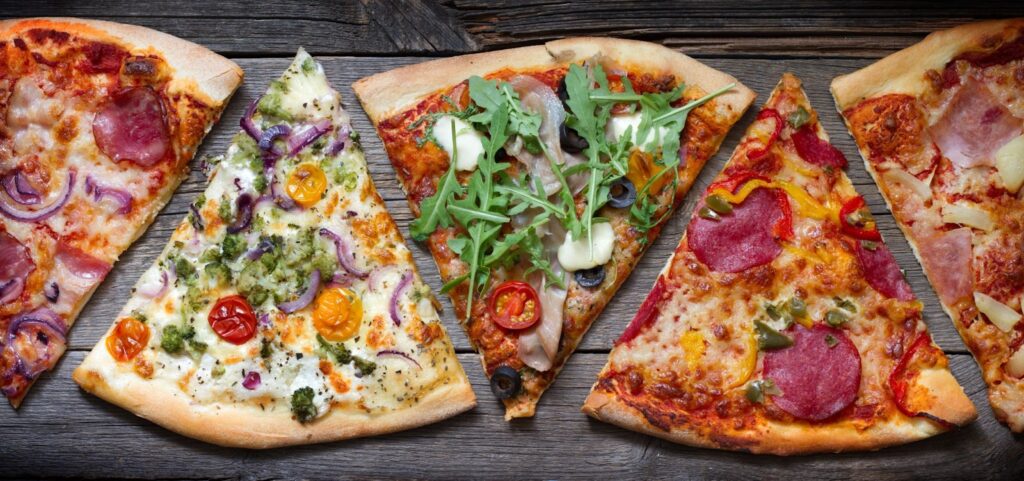 No need to overthink your corporate event catering, more elaborate isn't always better. 
If you're really looking to please everyone, what better than a hot, cheesy delicious pizza? 
Buy several boxes of the most popular varieties (plain cheese, pepperoni, etc.), and you should be good to go.
Order pineapple pizza at your own risk. 
Sliders
It's important for your guests to get in a little protein before the day is over.
And if you don't have time for a full barbecue (which you likely don't), sliders will certainly get the job done. 
The ultimate game day snack, sliders are sure to satisfy anyone's appetite in just two quick bites. 
Corporate Event Catering: Healthy Picks
Corporate events can sometimes be long, so you'll need to have the proper fuel to get through the day. 
(And who says healthy can't taste good?)
Keep reading for some delicious and healthy corporate event catering options. 
Avocado Toast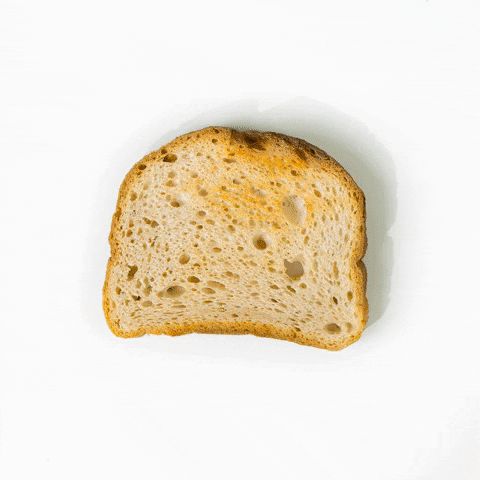 There's a reason avocado toast has grown so popular over the last few years, and that's because it's just so darn good. 
Avocado comes with tons of health benefits, and avocado toast makes for a nutritious and delicious food. 
You can have your catering company organize a spread and include different toppings like fruits, nuts, and cheese, and voila! 
Poke Bowls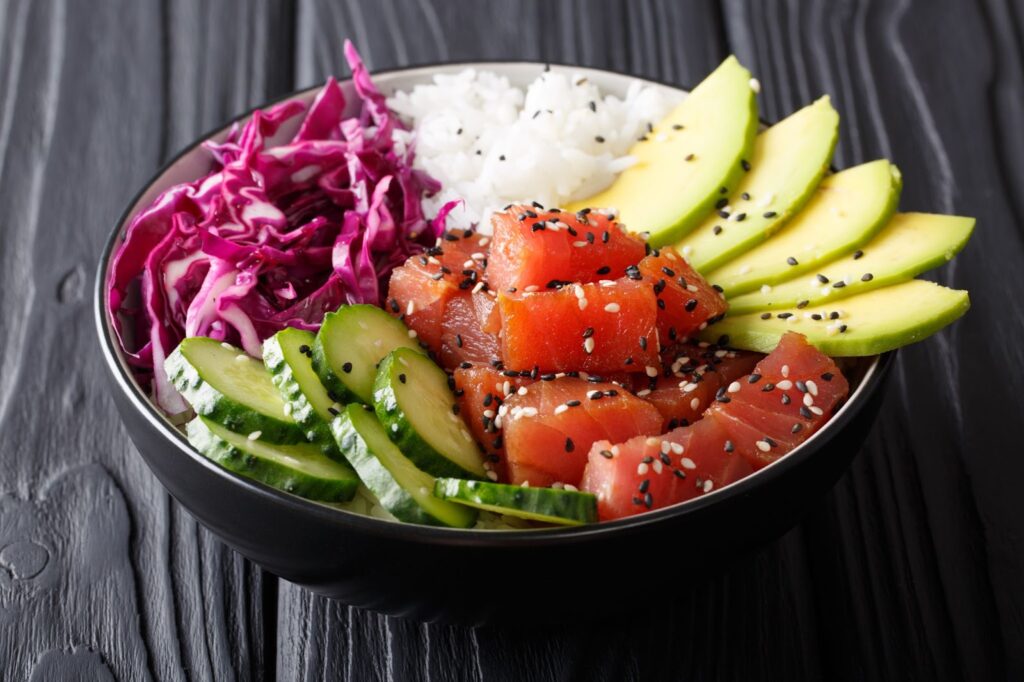 Here we have another healthy food option that's become trendy recently. 
Poke bowls normally have the same ingredients that go into sushi, except rather than coming in the form of a roll, they come in the form of a bowl. 
(Think a burrito bowl, but with fish and fruit).
Have your caterer set up a poke bar where your guests can customize their own scrumptious bowl. 
Sandwiches and Wraps
Nutritious, classic, foolproof. 
A well-made sandwich will no doubt keep your guests' appetites satisfied. 
They're easy to order in bulk, and they're also quick to make on your own if you want a more customizable experience. 
Invest in a panini press for an extra fancy experience. 
Salad Bar
How much healthier can you get than taking a bunch of veggies and mixing them together? 
A salad par is pretty self-explanatory, and it's an efficient and portable meal. 
The fresh ingredients will surely help your guests keep up the good work and make the right decisions. 
Corporate Event Catering: Dessert 
Finally, the best for last. 
There's always room for dessert isn't there?
Here are some awesome dessert options to end the day on a sweet note. 
Cookies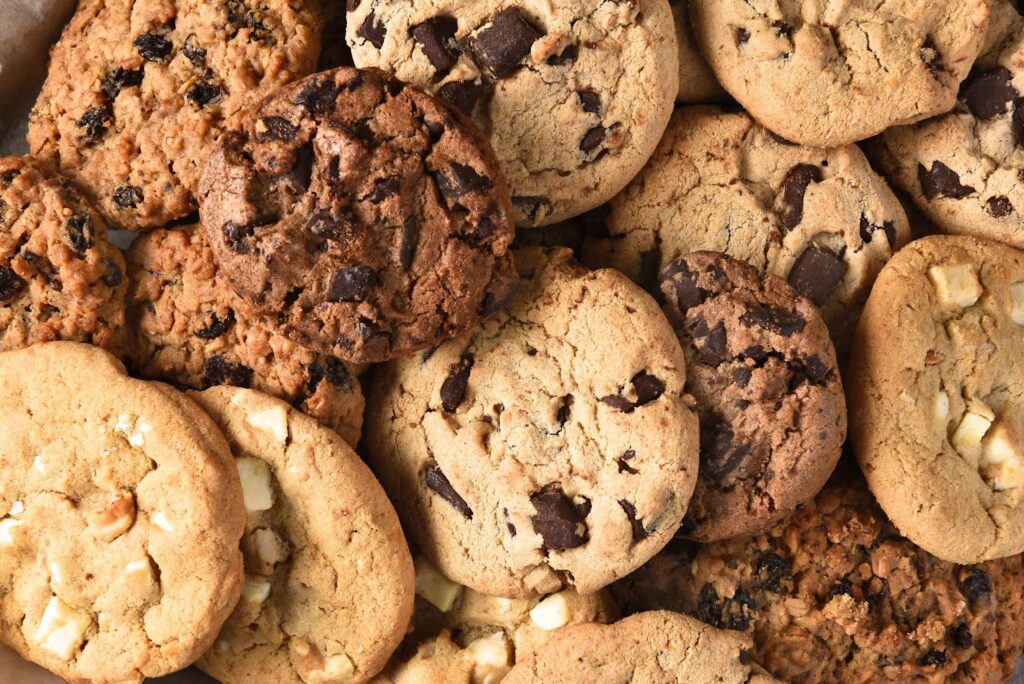 A fan-favorite dessert if there ever was one.
You can order all different kinds of flavors to please all of your guests. 
Some catering companies will even let you personalize your order, maybe a logo made out of frosting? 
Mochi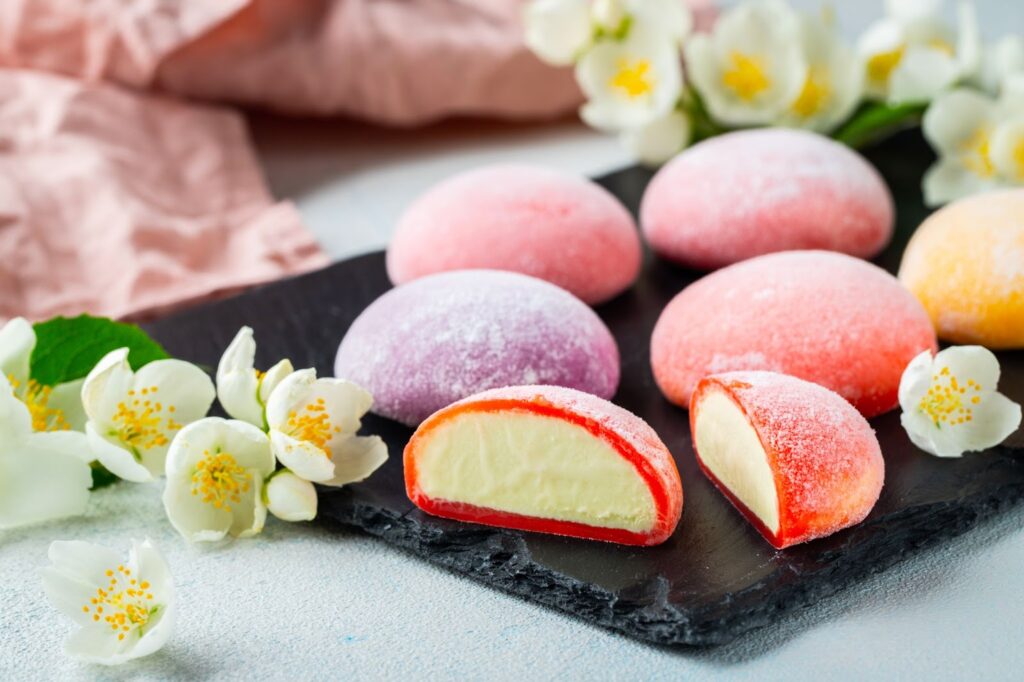 If you or your guests have never tried mochi, this is the perfect time to try this Japanese dessert for the first time. 
Basically, mochi is a soft-pounded sticky-rice dumpling with ice cream filling, with some of the most popular flavors being mango, strawberry or green tea. 
They are more mess free and compact than the typical ice cream, so they're great for catering events. 
Plus, the texture is oh so soft, it just adds to the eating pleasure. 
Chocolate Fountain
Finally, we have the always classic, always versatile chocolate fountain.
You can supply an assortment of items to dip in the fountain like marshmallows, pretzels or fruits. 
Whether you're combining sweet with salty or just going even sweeter, the results are certainly satisfying. 
Final Thoughts
Here you have tons of diverse mouth-watering corporate event catering menu items ranging from sweet to savory. 
No doubt about it, these will definitely get your guests talking.
The catering team at Milestone is dedicated to serving you no matter the occasion.
Hopefully you keep our menus in mind too.